Marketing Manager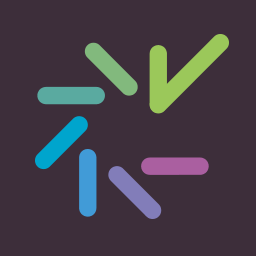 Crowdmark
Marketing & Communications
Posted on Friday, December 2, 2022
About Crowdmark
Crowdmark is a collaborative grading and assessment platform for higher education that increases instructor productivity and supports personalized feedback for students. Our mission is to enrich the learning and teaching experience for students and educators by transforming assessment into a dialogue for improvement. Our core values include integrity, collaboration, and community.

Watch a video showing how Crowdmark works.
Who we're looking for
You are an ambitious Marketing Manager who is passionate about improving education on a global scale. You'll be responsible for overseeing performance across a variety of channels while developing an internal attribution model. You are a results-oriented marketer with demonstrated experience to deploy successful campaigns and own their implementation from ideation to execution.
You are highly analytical and count A/B testing, optimizing customer acquisition costs and budget allocation among your core competencies. Most importantly, you are eager to roll up your sleeves to find new opportunities and efficiencies in a fast-moving and growing company. You will start as a "jack of all trades" and have the opportunity to grow your team over time. This position will report to the CEO.
In this role you will:
Develop strategies and tactics to get the word out about our company and drive qualified traffic to our front door
Experiment with a variety of organic and paid acquisition channels like content creation, content curation, SEM, SEO, event management, publicity, social media, lead generation campaigns, copywriting, and performance analysis
Produce valuable and engaging content for our website and blog that attracts and converts our target groups
Build strategic relationships and partner with key industry players, agencies and vendors
Prepare and monitor the marketing budget on a quarterly and annual basis and allocate funds wisely
Oversee and approve marketing material, from website banners to hard copy brochures and case studies
Generate and manage tracking dashboards for improving lead generation efforts and performance. Monitor, assess and report on marketing campaigns performance and provide strategic direction and guidance based on analysis of results.
Analyze customer behaviour and adjust email and advertising campaigns accordingly
Research our competitors and develop strategies to beat them
Who you are
You have a Bachelor's Degree and 3-5 years experience in a marketing role at a start-up
You have experience in the education industry
You have a strong background in analytics and reporting and are well versed in Google Analytics
You have experience evaluating and optimizing toward standard user acquisition KPIs (CAC, ROAS, conversion rate, etc.)
You have startup experience managing significant annual growth and testing, building and scaling different acquisition channels
Have experience with creating and implementing dedicated landing pages tied to direct campaigns with clear metrics
A strategic thinker with the ability to see the big picture while knowing how to execute it tactically
You have a proven ability to prioritize multiple projects and tasks, adapt to changing needs and tackle new challenges daily
You have budget management experience
You have excellent time management, prioritization and communication skills
Thrive in a fast-paced environment and are comfortable working both autonomously and collaboratively
Not afraid to roll up your sleeves and have a "no task too small" attitude
What's in it for you
Salary is competitive, and you should be someone who wants a piece of the upside at a fast-growing company.
Unlimited career growth potential
Work in a collaborative fast paced environment
Comprehensive health and dental benefits
Our customers love us and aren't afraid to share the love
Full support of a high achieving team to do your best work
Make a positive impact on the future of education