Senior/Staff Full-Stack Software Engineer, Growth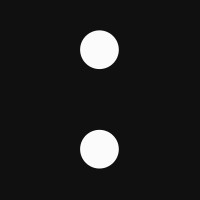 Cohere
Software Engineering, Sales & Business Development
Canada
Posted on Friday, May 19, 2023
Who are we?
We're a small, diverse team working at the cutting edge of machine learning. At Cohere, our mission is to build machines that understand the world and to make them safely accessible to all. Language is at the crux of this, but it can be difficult and expensive to parse the syntax, semantics, and context that all work together to give words meaning. The Cohere platform provides access to Large Language Models through its APIs that read billions of web pages and learns to understand the meaning, sentiment, and intent of the words we use in a richness never seen before.
We've raised our
Series B
, signed a multi-year partnership with
Google Cloud
, and we are focused on bringing our technology to market. We will partner with customers so they can build natural language understanding and generation into their products with just a few lines of code.
We're ambitious — we believe our technology will fundamentally transform how industries interact with natural language. And we have the technical chops to back it up - Cohere's CEO, Aidan Gomez, is a co-author of the groundbreaking paper
"Attention is all you need"
, and was previously part of Google Brain. Our entire technical team is world-class.
We are focused on creating a diverse and inclusive work environment so that all of our team members can thrive. We welcome kind and brilliant people to our team, from wherever they come.
Please Note: We have offices in Toronto, Palo Alto, and London but embrace being remote-first! There are no restrictions on where you can be located for this role.
As a Software Engineer on the Growth team, you will:
Work with a small but enthusiastic team of software engineers, a designer, and a product manager
Ship delightful experiences for our user-facing products, meticulously crafting code for browsers and occasionally server code
Own and build robust services-oriented web experiences, our stack includes: Golang, Typescript, React
Mentor and grow your engineering colleagues of all levels through direct pairing sessions, architectural designs, documentation and talks
Identify and remove roadblocks that are blocking your team to increase engineering velocity and build resilient systems
Lead with intent across teams to propose projects, build alignment for change and own the projects from start to finish
Build internal tooling (CI/CD, dev utilities) to move faster together
Keep up with the cutting edge and adopt new technologies to improve performance and reliability
You may be a good fit if:
You've shipped fast and snappy web apps loved by many users
You've mentored other engineers and are passionate about developing other junior folks
You have excellent communication skills and believe that documentation are a great way to get feedback and discuss technical implementations and designs
You're excited to add new technologies to your toolbox and use them where it makes sense
You have a strong project management skills with ability to accurately estimate development and testing efforts, identify tasks on the critical path, and assess risk in the overall project
You care about bringing value to our users - It's not just about chasing the latest web API or JS framework. You understand the balance between craft and speed
You have the ability to take complex needs and goals and develop easy to understand explanations for all audiences to understand
You have an entrepreneurial spirit and motivation to scale a company
Upcoming projects include:
Work with teammates in both technical and non-technical roles, including engineers, product staff, and policy & operations staff to craft new product features
Create products using our own technology to showcase the value that Cohere can bring to customers
Continue to improve our interfaces and experiences to delight our users
Contribute to our engineering culture to help us find new ways to be more inclusive, equitable, collaborate better and improve happiness and productivity
If some of the above doesn't line up perfectly with your experience, we still encourage you to apply! If you consider yourself a thoughtful worker, a lifelong learner, and a kind and playful team member, Cohere is the place for you.
We value and celebrate diversity and strive to create an inclusive work environment for all. We welcome applicants of all kinds and are committed to providing an equal opportunity process. Cohere provides accessibility accommodations during the recruitment process. Should you require any accommodation, please let us know and we will work with you to meet your needs.
Our Perks:
🤝 An open and inclusive culture and work environment
🧑‍💻 Work closely with a team on the cutting edge of AI research
🍽 Free daily lunch
🦷 Full health and dental benefits, including a separate budget to take care of your mental health
🐣 100% Parental Leave top-up for 6 months for employees based in Canada, the US, and the UK
🎨 Personal enrichment benefits towards arts and culture, fitness and well-being, quality time, and workspace improvement
🏙 Remote-flexible, offices in Toronto, Palo Alto, and London and coworking stipend
✈️ 6 weeks of vacation