Product Manager, Code Interfaces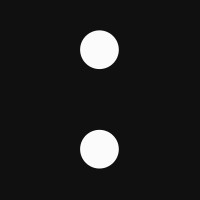 Cohere
Product
New York, NY, USA · San Francisco, CA, USA · Toronto, ON, Canada
Posted on Saturday, May 13, 2023
Who are we?
We're a small, diverse team working at the cutting edge of machine learning. At Cohere, our mission is to build machines that understand the world and to make them safely accessible to all. Language is at the crux of this, but it can be difficult and expensive to parse the syntax, semantics, and context that all work together to give words meaning. The Cohere platform provides access to Large Language Models through its APIs that read billions of web pages and learns to understand the meaning, sentiment, and intent of the words we use in a richness never seen before.
We've raised our
Series B
, signed a multi-year partnership with
Google Cloud
, and we are focused on bringing our technology to market. We will partner with customers so they can build natural language understanding and generation into their products with just a few lines of code.
We're ambitious — we believe our technology will fundamentally transform how industries interact with natural language. And we have the technical chops to back it up - Cohere's CEO, Aidan Gomez, is a co-author of the groundbreaking paper
"Attention is all you need"
, and was previously part of Google Brain. Our entire technical team is world-class.
We are focused on creating a diverse and inclusive work environment so that all of our team members can thrive. We welcome kind and brilliant people to our team, from wherever they come.
Why this role?
As part of this role, you will be responsible for designing and building the best experience for developers to interact with the Cohere platform. Our mission is to ensure users come away inspired and excited to build with Cohere, and you will have the opportunity to make that happen.
Please Note: We have offices in Toronto, Palo Alto, and London but embrace being remote-first! There are no restrictions on where you can be located for this role.
As a Product Manager for Code Interfaces, your responsibilities include:
Customer Engagement and Research
Work with developers to understand their needs and pain points through pair programming sessions, focus groups, customer interviews, conferences, etc.
Collaborate with a small but ambitious team of designers, software and machine learning engineers
Develop the vision, strategy, and roadmap for developer products & SDKs
Research the competitive landscape, and industry trends to find new ideas and inspire the team
Analyze product data to understand usage and find opportunities for improvement
Work with leadership to shape and understand company strategy and goals
Design and Product Development
Leverage insights from customer engagement to define and prioritize a product roadmap
Spec and design improvements and features, including defining metrics for success
Propose new initiatives and features
Work with partners and leadership to prioritize short and long-term investments
Execution
Make tradeoffs during unforeseen challenges uncovered in the development process
Lead internal product planning, coordinating team resources and informing stakeholders
Ensure projects are rolled out with clear metrics and hypotheses and define the next steps for success
Market and celebrate successes and document learnings, internally and externally
Team and Company Impact
Embrace adjacent roles and responsibilities per team and project needs -- it's a startup after all!
Promote a culture of learning and listening
You may be a good fit, if you have:
3+ years of product management experience with at least 2 years of experience directly coding with Python SDKs for SaaS products
Experience building a developer-facing product such as an API
Passion for great developer experience — you care about bringing value to our users
Hands-on coding experience and previous experience as a software engineer
A scrappy, startup mentality to move fast, iterate quickly, learn on the go, and take initiative
Great communication and interpersonal skills working across different teams, personalities, and working styles
If some of the above doesn't line up perfectly with your experience, we still encourage you to apply! If you consider yourself a thoughtful worker, a lifelong learner, and a kind and playful team member, Cohere is the place for you.
We value and celebrate diversity and strive to create an inclusive work environment for all. We welcome applicants of all kinds and are committed to providing an equal opportunity process. Cohere provides accessibility accommodations during the recruitment process. Should you require any accommodation, please let us know and we will work with you to meet your needs.
Our Perks:
🤝 An open and inclusive culture and work environment
🧑‍💻 Work closely with a team on the cutting edge of AI research
🍽 Free daily lunch
🦷 Full health and dental benefits, including a separate budget to take care of your mental health
🐣 100% Parental Leave top-up for 6 months for employees based in Canada, the US, and the UK
🎨 Personal enrichment benefits towards arts and culture, fitness and well-being, quality time, and workspace improvement
🏙 Remote-flexible, offices in Toronto, Palo Alto, and London and coworking stipend
✈️ 6 weeks of vacation