Member of Technical Staff, Product Engineering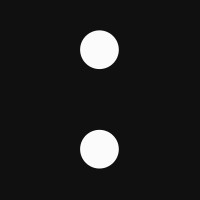 Cohere
IT, Product
Toronto, ON, Canada · Palo Alto, CA, USA · London, UK · San Francisco, CA, USA
Posted on Friday, May 12, 2023
Who are we?
We're a small, diverse team working at the cutting edge of machine learning. At Cohere, our mission is to build machines that understand the world and to make them safely accessible to all. Language is at the crux of this, but it can be difficult and expensive to parse the syntax, semantics, and context that all work together to give words meaning. The Cohere platform provides access to Large Language Models through its APIs that read billions of web pages and learns to understand the meaning, sentiment, and intent of the words we use in a richness never seen before.
We've raised our
Series B
, signed a multi-year partnership with
Google Cloud
, and we are focused on bringing our technology to market. We will partner with customers so they can build natural language understanding and generation into their products with just a few lines of code.
We're ambitious — we believe our technology will fundamentally transform how industries interact with natural language. And we have the technical chops to back it up - Cohere's CEO, Aidan Gomez, is a co-author of the groundbreaking paper
"Attention is all you need"
, and was previously part of Google Brain. Our entire technical team is world-class.
We are focused on creating a diverse and inclusive work environment so that all of our team members can thrive. We welcome kind and brilliant people to our team, from wherever they come.
As a Member of Technical Staff, you will:
- Build full stack applications that leverage our large language models (LLMs) to power end-user experiences
- Work at the intersection(s) of frontend, backend, and ML engineering
- Connect visionary scientific advancements in generative AI to production systems
- Collaborate with a diverse team in an environment that encourages growth and ownership
You may be a good fit if you have:
- Built and shipped web applications, ML- or data-related systems, or production-facing ML models
- Written production-quality code in (one or more of) Python, Go, JS
- A desire to work in a team that operates across many parts of the stack
- A deep interest in creating products at the forefront of generative AI
If some of the above doesn't line up perfectly with your experience, we still encourage you to apply! If you consider yourself a thoughtful worker, a lifelong learner, and a kind and playful team member, Cohere is the place for you.
We value and celebrate diversity and strive to create an inclusive work environment for all. We welcome applicants of all kinds and are committed to providing an equal opportunity process. Cohere provides accessibility accommodations during the recruitment process. Should you require any accommodation, please let us know and we will work with you to meet your needs.
Our Perks:
🤝 An open and inclusive culture and work environment
🧑‍💻 Work closely with a team on the cutting edge of AI research
🍽 Free daily lunch
🦷 Full health and dental benefits, including a separate budget to take care of your mental health
🐣 100% Parental Leave top-up for 6 months for employees based in Canada, the US, and the UK
🎨 Personal enrichment benefits towards arts and culture, fitness and well-being, quality time, and workspace improvement
🏙 Remote-flexible, offices in Toronto, Palo Alto, and London and coworking stipend
✈️ 6 weeks of vacation