Senior Content Lead, AI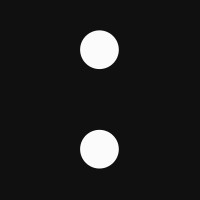 Cohere
Software Engineering, Data Science
San Francisco, CA, USA
Posted on Thursday, May 11, 2023
Who are we?
We're a small, diverse team working at the cutting edge of machine learning. At Cohere, our mission is to build machines that understand the world and to make them safely accessible to all. Language is at the crux of this, but it can be difficult and expensive to parse the syntax, semantics, and context that all work together to give words meaning. The Cohere platform provides access to Large Language Models through its APIs that read billions of web pages and learns to understand the meaning, sentiment, and intent of the words we use in a richness never seen before.
We've raised our
Series B
, signed a multi-year partnership with
Google Cloud
, and we are focused on bringing our technology to market. We will partner with customers so they can build natural language understanding and generation into their products with just a few lines of code.
We're ambitious — we believe our technology will fundamentally transform how industries interact with natural language. And we have the technical chops to back it up - Cohere's CEO, Aidan Gomez, is a co-author of the groundbreaking paper
"Attention is all you need"
, and was previously part of Google Brain. Our entire technical team is world-class.
We are focused on creating a diverse and inclusive work environment so that all of our team members can thrive. We welcome kind and brilliant people to our team, from wherever they come.
Why this role?
The Senior Content Lead is a strategic and hands-on role, critical to the Marketing function at Cohere. You will report into the Head of Growth and work closely with key internal and external stakeholders. The work you'll do will have a direct impact on some of the top companies in the world who are engaging with Cohere's products and Large Language Models.
In the generative AI space, Cohere is leading with products that will radically change our world and how we work. Joining Cohere now gives you the opportunity to be a part of this acceleration. This is a unique opportunity for a self-starter and creative individual to take the driver's seat and create practitioner and thought leadership content that shapes the narrative, and educates business leaders on how to leverage AI. Cohere is constantly expanding as we release new products and reach new heights, and this means that you'll face new challenges as the needs of the organization evolve. Someone with a demonstrated interest and/or exposure to AI would be the ideal candidate for this role!
Please Note: We have offices in Toronto, Palo Alto, and London but embrace being remote-first! There are no restrictions on where you can be located for this role.
As the Senior Content Lead, you will:
Own the entire B2B content strategy and roadmap that drives to key goals in awareness, acquisition and engagement of business customers and partners
Create and produce a wide range of content for different business personas, including lighthouse thought leadership content, practitioner guides, and other highly valued content
Take ownership and work with our Marketing, Business and Sales teams to ideate, outline, write, and refine the content calendar and a coordinated program of marketing assets including blog posts, whitepapers, eBooks, videos, campaign content, reports, and more
Manage agency relationships, external writers to help produce and promote content
Monitor, track, and document content performance, analyze and quantify business impact, and identify whitespace opportunities for Cohere
Perform regular content and SEO audits for content gap analysis
Ensures that our content is consistent with our brand voice, style, and tone
You might be a good fit, if you have:
10+ years of content marketing experience across multiple channels (email, social media, blog, website, etc.), ideally working in the B2B/technology/startup space
Strong experience in content formats: white paper, ebook, video (long form, short form), digital, social, podcasts, op-eds, news, and understanding of optimizing content for SEO
Ability to explain complex topics like Generative AI to various audiences, including business leaders, in a clear and relatable manner, with a focus on quality over quantity
A strong creative point of view, combined with an analytical mindset and numbers sense (you can tell what content performs, and adjust the roadmap accordingly)
Excellent written and verbal communication skills, attention to detail, and sufficient gravitas to interview senior executives at Cohere, partners, or customers
A strong desire to make a difference in one of the most exciting fields in AI today, with a proven track record of execution
If some of the above doesn't line up perfectly with your experience, we still encourage you to apply! If you consider yourself a thoughtful worker, a lifelong learner, and a kind and playful team member, Cohere is the place for you.
We value and celebrate diversity and strive to create an inclusive work environment for all. We welcome applicants of all kinds and are committed to providing an equal opportunity process. Cohere provides accessibility accommodations during the recruitment process. Should you require any accommodation, please let us know and we will work with you to meet your needs.
Our Perks:
🤝 An open and inclusive culture and work environment
🧑‍💻 Work closely with a team on the cutting edge of AI research
🍽 Free daily lunch
🦷 Full health and dental benefits, including a separate budget to take care of your mental health
🐣 100% Parental Leave top-up for 6 months for employees based in Canada, the US, and the UK
🎨 Personal enrichment benefits towards arts and culture, fitness and well-being, quality time, and workspace improvement
🏙 Remote-flexible, offices in Toronto, Palo Alto, and London and coworking stipend
✈️ 6 weeks of vacation