Copywriter / Copy Editor (part-time, contractor, Canada)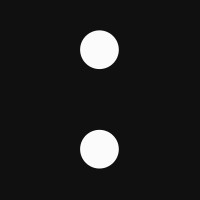 Cohere
Marketing & Communications
Canada
Posted on Wednesday, May 3, 2023
Who are we?
We're a small, diverse team working at the cutting edge of machine learning. The Cohere platform provides access to Large Language Models through its APIs that read billions of web pages and learn to understand the meaning, sentiment, and intent of the words we use in a richness never seen before.
We are focused on creating a diverse and inclusive work environment so that all of our team members can thrive. We welcome kind and brilliant people to our team, from wherever they come.
Why this role?
We are on a mission to build machines that understand the world and make them safely accessible to all. Data quality is foundational to this process. Machines (or Large Language Models to be exact) learn in similar ways to humans - by way of feedback.
Our Copywriters and Copy editors support our Data Quality Specialists, by serving as a proofreading/editing layer to their work to ensure that all samples fed to our AI model are well-written, follow the style guide and delight the reader. The Copywriters and editors will also take on complex copywriting tasks directly. By up-levelling all of the content produced for the model, you will be an essential component of improving our Large Language Model's performance for iterations to come, thus having a lasting impact on Cohere's tech.
Please Note: This is a part-time independent contractor position based remotely or in Cohere's Toronto office. We are looking for candidates who are able to commit to three 4-hour shifts per week minimum - although there is flexibility to take on additional hours if the candidate is interested in doing so. Compensation ranges, but starts at $30 per hour based on experience and tasks. This is an independent contractor position and is BYOD 💻 - Bring Your Own Device (laptop).
As a Copywriter / Copy editor, you will:
Spend the majority of your time writing or reading/proofreading text to create perfect writing samples to train our data models
Label, proofread, and improve machine-written and human-written texts
Raise the bar continually by writing fresh copy that is of exceptional quality on a variety of topics
Adeptly vary the voice, style, and other characteristics of writing samples
Follow our style guide, and make recommendations on unique situations that fall outside of its scope
Work with intense attention to detail while citing sources of information
You might be a good fit if you are:
An engaging, dynamic copywriter - with excellent oral and written skills. You have an uncanny knack for delighting your reading audience and you've done so professionally before. You also are the type who can skillfully distill complex ideas into readable, digestible summaries
A thoughtful and thorough editor. You've spent time re-writing, proofreading, and giving feedback on others writing in a previous role. You've worked with a style guide before and enjoyed it
A fast, thorough reader with great comprehension skills
Expert web-based research skills that you've used for your writing or editing before
Ability to follow complex instructions, navigate ambiguity and work independently in a remote or hybrid environment
Interview process:
TBC - but will consist of an interview and a practical assessment consisting of language-based tasks (e.g., writing sample, summarizing text, or interacting with a chat bot) to test written skills.
We welcome applicants of all kinds and are committed to providing both an equal opportunity process and work environment. We value and celebrate diversity and strive to create an inclusive work environment for all.
Our Perks:
🤝 An open and inclusive culture and work environment
🧑‍💻 Work with cutting-edge AI technology
🪴 A vibrant & central location
🥨 A great selection of office snacks
🏆 Performance-based incentives