Data Quality Specialist (Part-Time)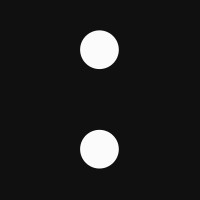 Cohere
Data Science, Quality Assurance
London, UK
Posted on Thursday, April 13, 2023
Who are we?
We're a small, diverse team working at the cutting edge of machine learning. The Cohere platform provides access to Large Language Models through its APIs that read billions of web pages and learn to understand the meaning, sentiment, and intent of the words we use in a richness never seen before.
We are focused on creating a diverse and inclusive work environment so that all of our team members can thrive. We welcome kind and brilliant people to our team, from wherever they come.
Why this role?
We are on a mission to build machines that understand the world and make them safely accessible to all. Data quality is foundational to this process. Machines (or Large Language Models to be exact) learn in similar ways to humans - by way of feedback. By labelling, ranking, auditing, and correcting text output, you will improve Large Language Model's performance for iterations to come, thus having a lasting impact on Cohere's tech.
Please Note: This is a part-time contract position based out of our London office. We are looking for candidates who are able to commit to three 4-hour shifts per week at a £25/hour contract rate. Our London office is dog-friendly, conveniently located, and has a great snack selection. This role is BYOD 💻 - Bring Your Own Device (laptop). Occasional remote work is permitted. Performance incentives included!
As a Data Quality Specialist, you will:
Label, rank, audit, and correct machine learning data
Complete text-based tasks in an efficient and attentive manner
Recommend optimization opportunities
Provide feedback to cross-functional team members
You may be a good fit if you have:
Excellent oral and written skills
Strong attention to detail and commitment to accuracy - you're the type to proofread all of your emails!
Ability to follow complex instructions, navigate ambiguity and work independently
Superb sense of urgency and time management
High tolerance for monotonous tasks
Curiosity about technology and a knack for tackling problems in creative ways
A reliable laptop you are able to bring into the office
Interview Process: The interview process for this role includes a 30-minute introductory Google Meet, and is followed by a practical interview consisting of language-based tasks (e.g., writing sample, summarizing text, or interacting with a chat bot).
We value and celebrate diversity and strive to create an inclusive work environment for all. We welcome applicants of all kinds and are committed to providing an equal opportunity process. Cohere provides accessibility accommodations during the recruitment process. Should you require any accommodation, please let us know and we will work with you to meet your needs.
Our Perks:
🤝 An open and inclusive culture and work environment
🧑‍💻 Work with cutting-edge AI technology
🪴 A vibrant & central location
🥨 A great selection of office snacks
🏆 Performance-based incentives