Knowledge Intern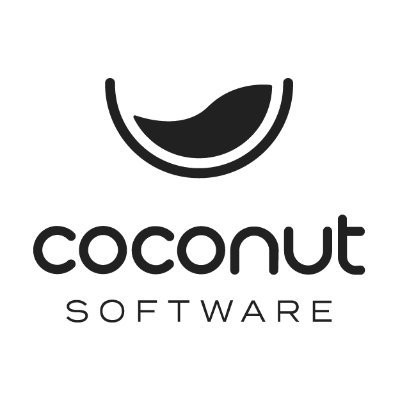 Coconut Software
Remote · Canada
Posted on Thursday, March 30, 2023
Part technical writer, part content developer, fully learning-focused. As a Knowledge Intern at Coconut, you will be part of creating the design, content and rollout of learning materials that enable our customers - and our teammates as they support our customers - to become champion users of our platform.
This internship is bound to an 8 or 12 month term and will help you acquire learning delivery skills and provide you with knowledge of various learning strategies. In essence you'll be a knowledge wrangler and help us corral all of our company's knowledge into engaging and interesting packages.
Our interns focus on learning through mentorship, supported experimentation, collaboration and shared responsibility. This won't be days of sitting through boring training videos - this is a hands-on role working on a platform that facilitates connections between businesses and their customers.
You're Excited to:
Create release communications & resources
Draft and publish release notes, sharing release-related changes through internal enablement channels

Maintain up-to-date help center articles based on functionality changes with each release
Create in-app learning content
Contribute content to in-app learning experiences, such as getting started walkthroughs and predictive tooltips
Create customer training resources
Collaborate on the design and creation of training packages tailored to our customer segments
As a Knowledge Intern, the following competencies are key:
Technical understanding -

You ramp on a product quickly, and enjoy learning/using content authoring and productivity tools
Content development -

You're eager to create outcomes-based learning content that applies plain language and accessibility standards while aligning with style & branding guidelines
Collaboration -

You're excited to work cross-functionally to enable our customers while also enabling the teams that support them
Priority Management -

Handling multiple and competing priorities doesn't phase you; you leverage a solutions-focused approach to problem solving
What You Bring to the Team:
Current enrolment in a degree program that allows for internship opportunities is required

Interested in adult learning, instructional design, and/or technical communications

A passion for learning and creating content that focuses on the learner's needs (because who doesn't love a good "aha!" moment?)

A growth mindset and willingness to try new things

Ability to work independently and as part of a team (because sometimes we need to create learning materials solo, and sometimes we collaborate to get things done)

Comfortable learning new tools, such as:

Jira, Confluence

Zendesk

Pendo

Camtasia (or other video creation software)

GSuite
Those who don't believe in the Oxford comma need not apply…. Just kidding (mostly).
We are an equal opportunity employer and welcome applicants from all backgrounds,(no matter how quirky or eccentric!). Every great employee has their own unique set of skills and characteristics, so even if you don't feel like your experience 'ticks every box' please drop us a line!
This position will go through Government funding. As such, to meet the funding providers eligibility criteria, student applicants must be a Canadian Citizen, Permanent Resident, or a protected person defined by the Immigration and Refugee Protection Act.
Our Investment in You:
"Cabana Days" - our version of a

4 Day Work Week

!


We work regular business hours Monday to Thursday. Then, we're encouraged to take Fridays off to rest, recharge, and do the things that make us happy!

Ability to do your job in a supported, but still flexible environment;

Supported professional development, learning & career opportunities - be supported in your growth journey!

Regular 1:1 coaching with your leader and regular connection to a passionate executive team

Work in a team big enough for growth but lean enough to make a real impact



A full range of benefits to keep you happy & healthy;
Competitive Salaries - we pay fairly based on experience and expertise, not your ability to negotiate!

Health & Dental Benefits, Virtual Care & Disability top up

Mental health online platform and counselling services

Annual Wellness Benefit ($1000 per year)

Opportunity to work remote - anywhere in Canada!

Employee Options - everyone shares in our success!

Internet Subsidy

Tiki Bucks Incentive Program - means everyone is entitled to earn bonuses

A People First Company - 4.8 rating on Glassdoor


Recently named #4 on the

Top 10 Best Workplaces

in Canada

Who we are, and what we do:
Mission
We believe in a world where advisors can create long lasting relationships with their customers and operate more efficiently.
Values
Collaboration. Honesty. Empathy. Elevate. Respect. Sharing.
Coconut Software makes it effortless for customers to connect with their bank or credit union. Our appointment scheduling, queue management, and video banking solutions are used by leading financial institutions across North America, including RBC, Arvest Bank, Vancity, and Rogue Credit Union. Organizations that use Coconut benefit from a seamless customer experience that improves NPS, reduces wait times, and increases conversion rates.
To date we have raised close to 40M and have been doubling revenue year after year. The team at Coconut has ambitious growth plans to continue to scale the business to new heights by owning the North American market and delivering innovative solutions to our customers.
Coconut has a company culture that is best in class. We foster a community that is unconditionally inclusive, and in return ask that our people contribute their differing perspectives, ideas and experiences for one common purpose: to advance the way people live and work in an environment of diversity, equity and inclusion and workplace belonging.

Some recent awards we're proud of include:











Coconut Software is committed to treating all people in a way that allows them to maintain their dignity and independence. We believe in integration and equal opportunity. We are committed to meeting the needs of people with disabilities in a timely manner, and will do so by preventing and removing barriers to accessibility and meeting accessibility requirements under the Accessibility for Ontarians with Disabilities Act, 2005.