Sales Manager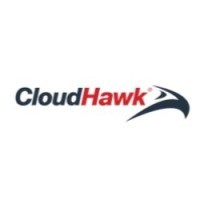 CloudHawk
Job Functions:
Sales & Business Development
Employment Types:
Full-time
Locations:
Waterloo, ON, Canada; Remote
About the Company:
CloudHawk is a fast-growing technology company focused on providing a Fleet Telematics & Industrial IoT Platform with a mission to increase efficiency, awareness, safety, and sustainability of organizational fleet operations that drive the economy. We design and develop asset tracking and monitoring equipment, IoT devices, and other compliance-based equipment including Electronic Logs (ELD) dashcam equipment, and more. CloudHawk is used by businesses to monitor powered and unpowered corporate assets in real-time remotely. This includes tracking corporate vehicles and assets enabling them to maximize utilization, increase real-time situational awareness, increase business efficiency, reduce risk, prevent theft, meet compliance requirements, as well gain valuable business insights.
About the Position:
As a sales leader, you will manage a high-performing team of account executives. Your goal is to deliver results and refine the execution by the account executive team. You will also be responsible for coaching, motivation, productivity, forecasting, analytics, and CRM maintenance.
You bring a track record of success with achieving sales targets and experience in motivating teams through leadership, coaching, and team-building skills.
Job Description / Responsibilities:
Executes sales plans to achieve maximum sales volume and profitability.
Directly manage major, critical accounts, and coordinate management of all other accounts.
Oversee the management of the sales team, ensuring that set objectives are identified, communicated, and met. Must develop, implement, maintain, and ensure performance benchmarks for the sales team are established and met.
Evaluate and direct programs to include negotiating contracts, initiating proposals
Provide input for new product features and new product strategies
Recommend and administer policies and procedures to enhance sales operations.
Operate within approved sales, budget, and business plans.
Responsible for maintaining as much field contact as possible to be knowledgeable of our marketplace.
Responsible for continually monitoring the market to determine market size and market penetration of the company's products. Continually evaluate the timely adjustment of marketing strategy and plans to meet changing markets and competitive conditions.
Responsible for recommending modifications to existing products to improve performance, increase sales, and increase profitability as indicated by market analysis and research.
Responsible for developing sales compensation and incentive programs to achieve or exceed divisional goals.
Create and build upon existing best practices for maximizing pipeline creation, deal strategy development, forecasting accuracy, and CRM hygiene.
Requirements:
You bring 6+ years of experience in B2B sales.
Preference is provided for individuals with experience in product areas of wireless, telematics, IoT, and ELD.
Demonstrated expertise in building and nurturing a high-functioning sales team.
Experience building an end-to-end sales pipeline: identifying and developing prospects from a variety of sources (lead lists, outside resources), to qualifying for closure
Comfortable communicating and selling to C-suite-level clients.
Driven relationship-based sales performer.
Ability to quickly adopt and learn sales processes, from prospecting to giving demos and closing deals.
Proficient with common technology and sales and marketing tools.
Completed an University degree in Business/Commerce.