ELD Fleet Support & Training Specialist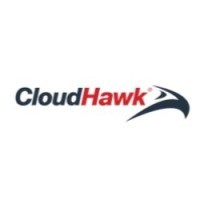 CloudHawk
Job Functions:
Customer Service
Employment Types:
Full-time
Locations:
Remote; Waterloo, ON, Canada
Compensation:
50,000 – 65,000 CAD per year
Who We Are:
CloudHawk is a fast-growing technology company focused on providing a Fleet Telematics & Industrial IoT Platform with a mission to increase efficiency, awareness, safety, and sustainability of organizational fleet operations that drive the economy. CloudHawk is used by businesses to monitor powered and unpowered corporate assets in real-time remotely. This includes tracking corporate vehicles and assets enabling them to maximize utilization, increase real-time situational awareness, increase business efficiency, reduce risk, prevent theft, meet compliance requirements, as well gain valuable business insights.
About the Role:
The ELD (Electronic Logging Device(s)) Fleet Training & Support Specialist will be responsible for designing, developing, and implementing training and development programs aimed at growing the skills and abilities of prospects, customers, and existing staff. In addition, the successful candidate will be responsible for supporting prospects and customers with onboarding and general admin and user support thereafter.
Job Description / Responsibilities:
· ELD Support, assess and respond to ELD admin and driver support tickets.
· Create support docs for commonly asked questions and issues
· ELD Trainer, both in-person and remote training for CVOR drivers on the CloudHawk ELD system. Helping drivers transition from paper logs to the new electronic logging systems.
· Facilitate in-class training sessions ensuring drivers are informed of all required training modules and provide updates on changing industry requirements.
· Design, develop and implement training and support programs
· Plan and schedule training on a regular basis, evaluate training programs, and recommend improvements.
· Provide direct support to prospects and customers.
· Ensure that training material and information, including a hard copy of training material such as module summaries, presentations, videos, etc., are always updated and available.
· Related additional work and project as assigned.
Requirements:
· Knowledge of ELD solutions required. Preference is given to those with experience with Vistracks, Assured Techmatics (Apollo ELD), Samsara, or other ELD solutions.
· Very good knowledge of CVOR, hours of service, daily truck inspection, and ELD equipment
· Strong communication, presentation, and public speaking skills
· Experienced with MS Office suite
· Previous experience conducting training sessions in front of large groups and one-on-one
· Valid G license with clean driver's abstract required
· Must be independent and a self-starter
· Understanding of effective teaching methodologies and tools
· Able to successfully complete a criminal background check