Development Manager, Back-End Infrastructure - Ruby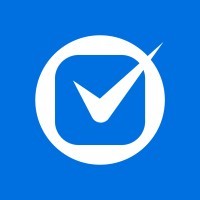 Clio
Software Engineering, Other Engineering
Multiple locations
Posted on Friday, October 6, 2023
Summary:
We are currently seeking a Software Development Manager to join our Engineering team. This is a remote position. When our offices reopen this role can be performed from one of our Canadian offices, remotely across Canada, or a combination of both. Some exemptions may apply.

At Clio we strive to be both human and high performing. For Development Managers this means supporting and growing your people, strong execution with your team to build solid technical solutions, and constantly advocating to improve our engineering patterns and ecosystem. Our development managers are highly technical and hands on, often coding, designing and reviewing alongside their team. They coach and build their teams to be both strong technically and strong team members. They create a safe and productive environment for all Clions.
The Team:

The Back-End Infrastructure (BEI) team at Clio is responsible for curating the scalability, approachability, and developer experience of working in our backend codebase. They erase classes of problems and friction points by building, deploying, and maintaining the core framework abstractions and tooling that our products are built with and on. Most projects delivered by the team are patterns and abstractions that are collaboratively designed, built, and launched across the Clio Engineering organization, with follow-on advocacy focused on educating our Engineering group about how a given pattern should be deployed and used.
What you'll work on
Collaborating across the engineering organization to understand the challenges it faces, identifying the most impactful opportunities, and crafting a roadmap for the team to resolve them;

Working with your team on designing and implementing technical solutions;

Actively contributing to the technical solutions by writing and shipping code;

Giving great feedback on code reviews, architecture documents, and more to help support team members making great technical decisions for their projects;

Consistently advocating for the application of advantageous technologies and patterns across the engineering organization;

Having 1:1 meetings with your direct reports to make sure they are supported in their career growth and development goals; and

Actively participating in hiring to grow the engineering team at Clio.
You may be a fit for this role if you have:
Demonstrated success in people leadership in software development, particularly with large scale SaaS products;

A strong background in hands-on software development;

Excellent communication and collaboration skills that that help you find alignment in diverse opinions and then nurture it across other teams;

A diverse base of knowledge that allows you to help your team solve complex technical problems;

The ability to describe successful projects you worked on, as well as a collection of lessons learned from failed projects;

Experience giving honest, actionable feedback to your team and peers and a drive to ask them to reciprocate;

A growth mindset and the coaching abilities that allow you to foster the above in others.
Serious bonus points if you have:
A philosophy on what makes for great software development teams;

Experience with Ruby on Rails.
Diversity, Inclusion, Belonging and Equity (DIBE) & Accessibility
Our team shows up as their authentic selves, and are united by our mission. We are dedicated to diversity, equity and inclusion. We pride ourselves in building and fostering an environment where our teams feel included, valued, and enabled to do the best work of their careers, wherever they choose to log in from. We believe that different perspectives, skills, backgrounds, and experiences result in higher-performing teams and better innovation. We are committed to equal employment and we encourage candidates from all backgrounds to apply.
Clio provides accessibility accommodations during the recruitment process. Should you require any accommodation, please let us know and we will work with you to meet your needs.
Learn more about our culture at clio.com/careers