Technical Architect, GTM Applications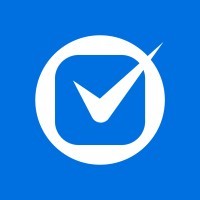 Clio
IT
Multiple locations
Posted on Friday, October 6, 2023
Summary:
Clio is more than just a tech company–we are a global leader that is transforming the legal experience for all by bettering the lives of legal professionals while increasing access to justice.
We are currently seeking a Technical Architect to join our Revenue Operations department. This role is available to remote candidates across Canada (excluding Quebec), & the United States.
What your team does:
Revenue Operations has one job—to drive growth by accelerating our revenue-generating teams. We directly support Sales, Marketing, and Customer Success by providing insights, reducing friction, and enabling teams to be innovative and self-sufficient.
Who you are:
We are looking for that unique individual to join our GTM Applications team. This will be one of the most critical roles on the team, who will be directly responsible for planning, reviewing and implementing technical designs across all GTM applications, not solely Salesforce. You must thrives in a rapid-growth, high-velocity environment. If you can't handle the heat, get out of the kitchen!

Strong interpersonal skills are essential for this role, as the Technical Architect you will work closely with various stakeholders, including business analysts, developers, project managers, and executives. Effective communication and the ability to present complex technical concepts to non-technical audiences is vital.
What you'll work on:
Turning business requirements into reality—delivering robust, intelligent, and scalable solutions with the right blend of declarative and custom development.

Working closely with a team of Salesforce administrators and developers to deliver solutions that improve the platform experience.

Providing technical strategy and direction to ensure our solutions meet requirements that align with best practices.

Negotiate solutions to complex problems and managing stakeholder expectations.

Designing and instructing the solution framework to the Salesforce development team.

Monitor and approve configuration, solution architecture, development and quality assurance aspects of the features.

Conducting impact assessments of data and system integrations.

Contributing enhancements to the configuration, support, maintenance, improvement, and monitoring of our Salesforce instance and integrations.

Leading and managing the design, development, testing, and deployment of solutions with an emphasis on reliability, scalability, and performance.

Stay up to date with the latest Salesforce and Experience Cloud features, releases, and industry trends, and evaluate their applicability to enhance existing solutions.

Develop and maintain documentation, including architecture diagrams, technical specifications, and user guides.
What you must have:
Post-secondary education in Computer Science, Business Administration, Information Systems or relevant discipline.

Certification(s):

Must Haves: Salesforce Administrator, Salesforce Developer I, Salesforce Developer II

Problem-Solving and Analytical Thinking. Ability to identify and address technical challenges and bottlenecks

Solution Design. Ability to analyze business requirements and translate them into effective technical solutions.

Excellent verbal communication.

Meticulous organization and task-driven nature.

Excellent consulting skills to fully understand requirements and pain points.
Serious bonus points if you have:
Certification(s):

Nice to Have: Platform App Builder, Sales Cloud Consultant, Development Lifecycle & Deployment Architect, Any Integration Certification (Workato, Boomi, Mulesoft, Salesforce Integration Architect)

Consulting Experience

Other Integration Certifications (Mulesoft, Workato, Boomi)

An understanding of revenue metrics across Sales, Marketing, and Customer Success.

Experience with DemandTools, Marketo, Drift, Chili Piper, SalesLoft, Workato, Zendesk and other integrations.
Diversity, Inclusion, Belonging and Equity (DIBE) & Accessibility
Our team shows up as their authentic selves, and are united by our mission. We are dedicated to diversity, equity and inclusion. We pride ourselves in building and fostering an environment where our teams feel included, valued, and enabled to do the best work of their careers, wherever they choose to log in from. We believe that different perspectives, skills, backgrounds, and experiences result in higher-performing teams and better innovation. We are committed to equal employment and we encourage candidates from all backgrounds to apply.
Clio provides accessibility accommodations during the recruitment process. Should you require any accommodation, please let us know and we will work with you to meet your needs.
Learn more about our culture at clio.com/careers