Revenue Operational Accountant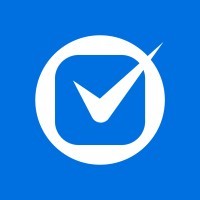 Clio
Accounting & Finance
Vancouver, BC, Canada
Posted on Friday, October 6, 2023
Summary:
We are currently seeking a Revenue Operational Accountant to join our Finance team in Burnaby. Candidates have the option to work remotely or/in-office, or a combination of both.
What your team does:
Our Finance team is hyper-focused on becoming one of the most high-performing teams in the world. That means we work hard, play for keeps, and dedicate ourselves to making sure #TeamMoney thrives as we scale. You will be joining a high-performing and hard-working team that values having fun at work. We strive to meet our deadlines, but as with all accountants - we worship balance as well. Your position will be an integral part of the team.
Who you are:
We're expanding quickly and are seeking a Revenue Operational Accountant to support our accounts receivable functions. You'll be working with a team that values excellence and initiative. We reward people who work hard, and we're looking for people who are passionate about Accounting and finance and want to make an impact.
You're a critical thinker that's self-motivated and highly organized. You've mastered self-management and obsess over getting better every day. Independent or working along with others, you know how to get things done and on time.
What you'll work on:
Accounts Receivable
Monitor the accounts receivable inbox and provide support by reviewing emails and communicating with customer requests in a timely manner;

Participate in all aspects of the revenue month-end process, including reconciliations of accounts receivable balances, investigate variances, and prepare journal entry adjustments as necessary

Support ad hoc projects, including systems implementation and process improvements related to revenue processes. Work with business teams to automate the recording of sales.

Support the end-to-end standard operating and detailed review procedures to ensure extremely high-quality accounting records are prepared and maintained

Prepare revenue invoices and deposits for customers based on the sales order process;

Investigate and resolve billing queries with the Accounts Management team for any billing issues that may arise;
Prepare and analyze aged A/R listing, including determining and executing specific actions to address high-risk or aged items;
Other Duties
Prepare audit working papers and liaise with external auditors;

Prepare data-driven reports and implement new processes and procedures to support the Company's growth;

Manage electronic accounting documents, which include: invoices, receipt documentation, vendor banking information, vendor credit applications and other ad-hoc corporate documents;

Test and adhere to the Company's internal financial and operational controls and policies;

Liaise with external contacts when issues or concerns arise;

Support other Finance team members with the month-end close and other ad-hoc projects.
What you may have:
Bachelor's Degree in Accounting or Finance;

2-3 years of experience as a Revenue Operations Accountant or AR Clerk;

Draw energy from self-managing and taking the initiative;

Ridiculous attention to detail;

The ability to wow people with your written and verbal communication skills;

Strong work ethic, energetic, and a positive attitude;

Special tricks and techniques for multitasking effectively; and,

Started or are considering enrolling in the CPA program.
Serious bonus points if you have:
Advanced Excel skills;

Working knowledge of US GAAP and ASC 606

Experience working with NetSuite; and,

Technology (SaaS) experience;

Experience working in a startup, hyper-growth or public accounting environment;

Proven ability to work on multiple projects with tight deadlines;
Diversity, Inclusion, Belonging and Equity (DIBE) & Accessibility
Our team shows up as their authentic selves, and are united by our mission. We are dedicated to diversity, equity and inclusion. We pride ourselves in building and fostering an environment where our teams feel included, valued, and enabled to do the best work of their careers, wherever they choose to log in from. We believe that different perspectives, skills, backgrounds, and experiences result in higher-performing teams and better innovation. We are committed to equal employment and we encourage candidates from all backgrounds to apply.
Clio provides accessibility accommodations during the recruitment process. Should you require any accommodation, please let us know and we will work with you to meet your needs.
Learn more about our culture at clio.com/careers