Senior Customer Success Manager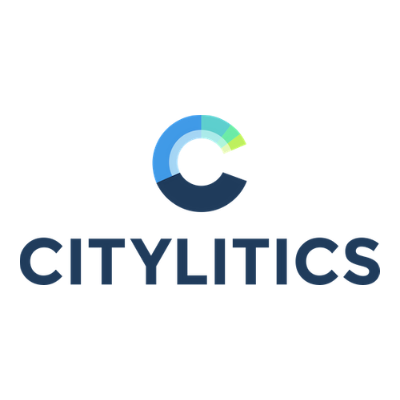 Citylitics
Customer Service, Sales & Business Development
Toronto, ON, Canada
Posted on Friday, April 14, 2023
Description
About Citylitics
Citylitics delivers predictive intelligence on local utility & public infrastructure markets.
What is Infrastructure? It is the roadways you rely on to safely get to Grandma's house, it's the potable water that comes out of your kitchen tap that you wash your family's food with and it's the energy that heats our homes and powers our digital lifestyles.
Every year, trillions of dollars are spent on all areas of infrastructure to maintain our quality life and move our economy forward. However, our infrastructure is no longer equipped to meet the needs of the future. We hear about infrastructure failures, whether it be bridge collapses, power blackouts, or water main breaks, every day in the news. Climate change and extreme weather events are disrupting the basic infrastructure we took for granted for years.
Citylitics is solving the hardest data problems in infrastructure while building the market & opportunity intelligence platform that enables a faster, more transparent, and more efficient infrastructure marketplace. We turn millions of unstructured documents into high value intelligence feeds and datasets that are available on an intuitive user experience. Our goal is to enable solution providers to connect with cities and their relevant infrastructure needs in a faster and more digital way than historic market channels. As more companies adopt our platform, cities & utilities will be able to access solutions that deliver on the promise of moving towards a more resilient, sustainable, and equitable infrastructure future.
Who Are We Looking For?
We are hiring a proactive, analytical, and personable Senior Customer Success Manager, reporting to the VP of Customer Success, to join our rapidly growing team. Key responsibilities include ownership of an enterprise portfolio to ensure that customer satisfaction and retention metrics are met and exceeded. Responsible for building and maintaining strong relationships at all levels (user to executive), providing the customer with best practices and support by understanding each customer's individual needs while providing high levels of consultation. The ideal candidate will have experience in Customer Success, Account Management, or Sales with a track record of success.
This position will be fully remote with optional full access to our Toronto and Milwaukee offices.
What Will You Accomplish?
Strategic and masterful ownership of an enterprise portfolio over the entire customer lifecycle (post contract execution).
Successful creation and ownership of up-to-date account plans in order to grow strong customer relationships where you have earned the position of trusted advisor.
Customer participation in case studies, testimonials, and references.
Influencing Citylitics' strategy and the Product roadmap through the extraction and sharing of customer feedback to relevant internal stakeholders.
Maintenance of a developed in-depth knowledge of your customers' industry, technology, products, and services.
Visibility at the customers' executive level to drive awareness of Citylitics' offerings and value at a macro level.
Maintenance of good data hygiene across your portfolio within the Customer Success team's CRM and other relevant tracking systems.
Other duties as assigned.
Requirements
5+ years of B2B Customer Success, Account Management or Sales experience.
Familiarity with SaaS metrics and platforms.
Demonstrated experience in owning and leading the development of strategies on assigned accounts in partnership with appropriate stakeholders.
Proven track record in building executive relationships, developing champions within our customer base, while managing a $3M - $5M book of business with 95%+ renewal rate.
You have led projects end-to-end and have experience working with and leveraging internal resources to get things done
You are an engaging storyteller with the ability to build strong internal and external relationships, rapport and establish trust through a consultative approach.
You are technically savvy and can conduct platform walk-throughs without the support of a Sales Engineer or Customer Success manager.
Eagerness to learn, rampant curiosity, a passion for technology and for being part of a fast-growing company
A keen attention to detail, and highly organized when it comes to information management, task prioritization, planning and time management.
Strong problem solving, decision making and analytical skills with the ability to think creatively and be resourceful.
Experience with executive level communication, engagement, and presentation skills are essential.
Don't worry, infrastructure industry knowledge isn't needed. We have in-house subject matter experts to support our new Cityzens!
Benefits
Why Citylitics?
Opportunity to work for one of the top 15 innovative analytics startups in Canada revolutionizing data intelligence.
This is a rare opportunity to influence positive change within one of the biggest societal challenges of our generation (infrastructure).
You get to support a disruptive solution with a compelling value proposition in an industry that is eager to hear from you and in a market with no direct competition.
We live at the cross section of infrastructure, start-up and data science. There is no other team like us in Toronto.
There is no corporate bureaucracy here. You will accomplish more here in a few months than what you would in a few years at a large, entrenched technology company.
Perks include company-paid transportation, health & fitness benefits, a training budget and work-from-wherever days in addition to your competitive salary and incentive plan.
Receive direct exposure to Artificial Intelligence, Data Science, Tech Entrepreneurship and Infrastructure Markets from our in-house subject matter experts and industry titans.
We work hard. We play hard. We are on a mission to solve infrastructure. We enjoy happy-hour patios and social events (though virtually these days)!
Citylitics is an equal opportunity employer. We are passionate about providing a safe workplace where everyone is accepted and has the opportunity to grow with us. We are committed to making diversity and inclusivity part of our culture!