Senior Technical Writer - 8 Month Maternity Leave Contract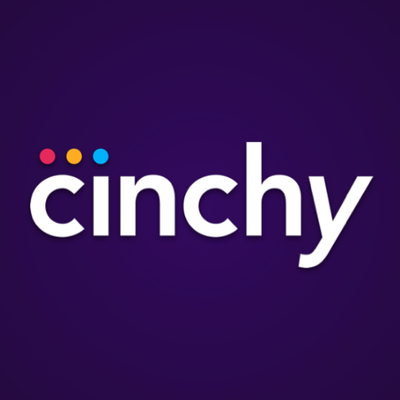 Cinchy
Marketing & Communications, IT
Toronto, ON, Canada
Posted on Saturday, April 29, 2023
Cinchy is reinventing enterprise data with the world's first comprehensive Data Collaboration platform that liberates data from enterprise apps and evolves it to a universal, fully collaborative data network. Data liberation empowers connectivity and control by eliminating data fragmentation, data duplication, data silos, and the need for costly and time-consuming data integration. With Data Collaboration, enterprise data is now available to whomever it's needed, able to move simply and freely to wherever it's needed.
Our customers
use Data Collaboration to accelerate digital transformation projects and reduce the time and cost to build applications by more than 50%. Data Collaboration decreases IT project delivery risks, establishes guaranteed data access controls, and enables effortless collaboration on quality data across an organizations' people and systems.
We are a growing company of builders, innovators, collaborators that believe freeing your data will empower your teams to build the future and unlock their potential.
The Role: Cinchy's Product team is looking for a Senior Technical Writer for an 8-month Maternity Leave contract to help our customers, partners, and employees be successful using our platform and products. Reporting to the Head of Product Management, you'll work closely with our Engineering and Customer Success teams to help us develop and deliver great products.
Who you are: You are a technical writer that knows in order to help our customers you have to go beyond writing reference material. You are able to write in a way that guides the reader to the outcomes they are looking for.
You should know: The position is 100% remote
What you will be doing:
Oversee the documentation process for all Cinchy platform components and application experiences.
Ensure new and existing features are well documented and suitable for use by customers (including tier-1 banks in high-volume mission-critical applications), as well as Cinchy internal staff (including pre and post-sales solution architects involved in building and deploying customer projects).
Interpret complex technical concepts into simple, straightforward steps that users of all levels of technical fluency can understand and follow.
Assist in the design and development of solutions (such as wikis and LMS) intended to deliver more effective and consistent documentation and content.
Develop and follow guidelines related to style, tone and approach to ensure consistency across various documentation sets and experiences.
What you bring - Don't worry if you don't have all these things, we believe in investing in personal growth and can coach you to be successful:
5+ years of experience crafting product documentation, UX copy, or other multimedia content.
Ability to work cross-functionally, collaborating to identify opportunities for improvement and deliver solutions that work for all stakeholders.
Curiosity and interest to understand new ways of working with data and building solutions.
Ability to conduct independent research, interview stakeholders and subject matter experts, and efficiently incorporate these insights into concise and consistent documentation.
Ability to understand highly technical concepts and simplify for audiences of varying proficiency levels.
If you have experience with Gitbook that would be a wonderful nice-to-have.
Key Results (things we will measure success):
30 days: Work closely with the current head of documentation, get a strong understanding of existing documentation and processes.
60 days: Have ownership in delivering documentation as required, intake requests.
90 days: Contribute to the strategy for documentation and help shape how documentation is organized, prioritize areas that documentation covers.
Our Hiring Process:
Talent Screen: You will initially meet (online) with someone from our Talent team. (30 minutes)
Technical Fit: Take home assignment and review of portfolio. We have a short assignment to help us evaluate your candidacy. It should not take more than an hour. There will also be a technical interview to review your assignment and other works. (60-90 minutes)
Team Fit: We then have a values fit interview with one of our senior leaders. (60 minutes)
If all goes well, and you feel that Cinchy is the place you want to build your career, we'll ask for references and make an offer.
Who you will be meeting:
And other members of the Cinchy team.
We encourage applications from all qualified candidates around the world, including indigenous peoples, racialized people, people with disabilities, people from gender and sexually diverse communities and/or people with intersectional identities. Diversity breeds excellence.
If you need any accommodation for the interview process please let us know.