Manufacturing Team Member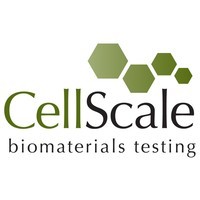 CellScale Biomaterials Testing
Product · Full-time
Waterloo, ON, Canada
45,000 – 55,000 CAD per year
Posted on Friday, February 10, 2023
CellScale Biomaterials Testing is seeking a new team member in the Manufacturing and Product Development Team.
This role is well suited to an individual who pays attention to details, has good communication skills, and is ready to take on a wide range of duties.
Responsibilities will include:
· Electrical and mechanical assembly of CellScale's laboratory equipment products
· Quality assurance testing
· Product packaging for worldwide shipping
· Support of continuous improvement activities
Requirements:
· Knowledge of electrical and mechanical components
· Familiarity with physical product manufacturing and assembly
CellScale Biomaterials Testing is an equal opportunity employer.
See more open positions at CellScale Biomaterials Testing