Applications Specialist and International Sales Manager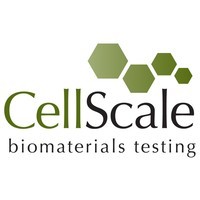 CellScale Biomaterials Testing
Other Engineering, Sales & Business Development · Full-time
Waterloo, ON, Canada
70,000 – 110,000 CAD per year
Posted on Thursday, February 2, 2023
Applications Specialist and International Sales Manager
CellScale is looking for someone to help grow our customer base in the United States and Asia. Your primary responsibility will be working directly with international distributors and customers to sell our materials test systems. In addition, you will work with customers and the CellScale development team to design and build custom systems to meet customer-defined objectives. This job would be ideal for an engineering graduate with great people skills.
Duties will include:
· Drive all aspects of the sales cycle from customer discovery to equipment delivery.
· Work with CellScale's technical team to provide technical information, product demonstrations, sample testing, customization proposals, and other documents.
· Travel to visit customers and attend industry events to drive lead generation, connect with customers in person, and develop distribution partnerships.
Requirements:
· Technical degree or diploma.
· Experience in technical sales or other customer-facing activities
· Canadian driver's license and passport
· Ability to travel internationally (~10-20%)
· Strong English written and verbal communications skills
· The ability read and write in Chinese and/or to speak Mandarin would be an asset in order to support our customer-base in China.
This position will require an individual who is self-motivated and ready to take on a range of duties.
CellScale Biomaterials Testing manufactures research equipment to measure the mechanical properties of biomaterials. Our company was founded at the University of Waterloo and is now working with academic and commercial research groups in over 30 countries. Our testing equipment plays a vital role in the rapidly-growing health-technologies and regenerative medicine space. CellScale is anticipating energetic growth in the coming years.
CellScale Biomaterials Testing is an equal opportunity employer.
See more open positions at CellScale Biomaterials Testing