Manufacturing and Product Development Team Member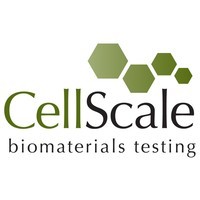 CellScale Biomaterials Testing
Job Functions:
Other Engineering
Employment Types:
Full-time
Locations:
Waterloo, ON, Canada
Compensation:
50,000 – 60,000 CAD per year
CellScale Biomaterials Testing is a world leader in biomaterials testing equipment and software. The equipment we manufacture plays a vital role in the rapidly-growing health technologies and regenerative medicine markets. We are passionate about equipping our customers to bring about the sweeping changes that will create better health for all in the years ahead. CellScale is anticipating energetic growth in the coming years as we extend our customer base around the globe and launch our next wave of new products.
We are seeking a new team member for the Manufacturing and Product Development Team to enable CellScale to keep up demand for our current products and help develop and test our new products. The position will require an individual that works well in a small team context, is self-motivated, and is ready to take on a range of duties.
As a team member with CellScale, your main objectives will be to participate in:
· New product development from conceptualization to full production
· Existing product continuous improvement
· Product manufacturing and quality assurance testing
· Customer installation and training
Responsibilities will include:
· Perform ongoing manufacturing and delivery of specialized high-value products. This includes inventory management, assembly, quality assurance, and shipping.
· Work as part of an internal team to brainstorm, concept, design, source materials, build, test, refine, and bring to market new products.
· Maintain the production assembly area and inventory materials to meet customer delivery schedules.
· Perform other related duties, as required.
Requirements:
· Engineering degree or other similar degree or diploma
· Familiarity with physical product manufacturing and assembly
· Experience with component specification and sourcing
· Familiarity with software development concepts and testing
Knowledgeable about materials testing and characterization