Revenue Operations Analyst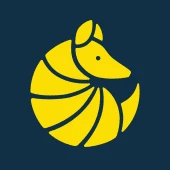 BoxHub
IT, Operations
Toronto, ON, Canada
Posted on Saturday, November 18, 2023
Hi, I'm
Alif Mollick
, the Revenue Operations Manager at Boxhub – Boxhub is committed to revolutionizing the container trade industry and the usage of shipping containers. We do this by leveraging existing and new technology and disrupting outdated systems. In our RevOps part of the org, we are building foundational systems for our revenue-generating teams that let us grow our container trade in more innovative, faster and more scalable ways than anyone else in the industry. For my part, I bring end-to-end implementation expertise and scalable process design to the table, as well as an exceptional amount of cross-functional experience and knowledge.
To further fuel our growth, I'm looking for a RevOps Analyst who can help us do more faster. I'm looking for someone hungry for rapid growth, solution-oriented and absorbs knowledge like a sponge – you'll be working with Marketing, Sales, CS and Fulfillment Ops every day (and sometimes the Tech team), so it's a lot to learn! You should be the type of person who can look through the chaos of operational problems and think of potential solutions immediately. Don't know the tools? That's ok – tools are easily teachable, but problem-solving skills are not. While CRM management and report reviews are part of your routine, you'll also have daily opportunities to innovate and address identified problems. While our primary focus is supporting sales, we also contribute to the growth of our self-serve business. The overarching goal for the RevOps team is to accelerate every other team's performance.
Our Mission
Shipping containers transport 90-95% of the world's goods. Without them, the global supply chain would grind to a halt. Our reliance on them is incredible — but the way they're traded isn't.
At Boxhub, we're on a mission to make shipping container trade easy and efficient for everyone. We believe greater access to retired shipping containers can help people live smarter, entrepreneurs create quicker, and businesses grow faster. By extending the life of shipping containers and reducing the carbon-heavy practice of empty repositioning, our vision is to build a more sustainable world — one container at a time.
Boxhub is well funded by some of the most successful investors in the tech industry, founded by long-term shipping industry experts, and led by award-winning entrepreneurs. We recently closed a Series A and are looking for new team members who are as passionate as we are about changing the shipping industry.
Your Mission
Refining the sales process using our tools to improve sales velocity
Providing support to sales-adjacent teams (Marketing, Customer Success, Fulfillment Ops) by creating systems that fix current roadblocks and are also scalable for future growth
Building solutions that help our Marketing and Customer Success team optimize spend and lower resolution costs
Analyzing datasets to provide statistics and benchmarks that can be used to better understand the trajectory of our business and areas for improvement, providing data-driven insight
Documenting processes as they are built to ensure that we can easily share knowledge with other teams
Creating impactful training and enablement materials for Sales and CS teams to decrease our time to ramp up new team members
Aligning processes cross-functionally so that each stakeholder is being considered in the long-term growth of any business initiatives
What You Bring to the Table
You have experience in implementing and managing sales, marketing or customer success operational processes
You have experience in CRM management (we use HubSpot, but you don't have to be a HubSpot power user)
You love data and embed data-driven analysis and insights into your approach to problem-solving and suggesting solutions
You're a solution-oriented individual who likes thinking through complex problems
You are good at prioritizing your tasks – you'll have an endless list of things to do at varying priority levels
You have strong communication skills and can build stories around your data analysis to any level of the organization, and you're also able to break down technical concepts to non-technical team members
The Interview Process
1: 30-minute interview with Simran Sidhu (People & Culture Advisor)
2: 30-minute interview with Alif Mollick (RevOps Manager)
3: Work on a take home case study
4: 60-minute interview with Alif Mollick & Tarun Somani (COO) to show off your work
5: 30-minute cultural interview with Max Birner (CEO)
6: Reference Check & Offer 🥳
What Boxhub Offers
Highly competitive salary depending on experience
Stock Options
Fantastic opportunity to help build and grow with a funded company at an early stage
4 weeks of annual vacation
Comprehensive healthcare benefits plan, including dental & vision & spending account you get access to on day 1
Free access to Maple and Headspace apps
A monthly transportation allowance
Flexible working hours in a hybrid environment - we work remotely 2 days a week
Join a multicultural team that has built successful startups around the world
Boxhub's Commitment to Diversity, Equity and Inclusion
At Boxhub, we believe diversity and representation are key to creating an exciting product and an amazing customer and employee experience. We strongly encourage applications from candidates of all backgrounds, experiences, and perspectives regardless of race, colour, ancestry, religion, sex, national origin, sexual orientation, age, citizenship, marital status, disability, gender identity, Veteran status or any other aspect that makes you, you.
Boxhub's commitment to accessibility
Boxhub is committed to developing an inclusive, barrier-free recruitment process and work environment. Please inform us if you require any accommodation, and we will work with you to meet your accessibility needs. For any accessibility-related assistance, requests for information in accessible alternative formats, or to report any accessibility problems, don't hesitate to get in touch with us at accessability@boxhub.com