Supply Chain Coordinator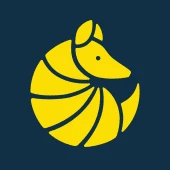 BoxHub
Operations
Toronto, ON, Canada
Posted on Thursday, November 9, 2023
Hi, I'm
Raman
, the Head of Fulfillment Operations at Boxhub. Our overarching goal is to redefine how shipping containers are traded, transported, and utilized. My team is committed to translating this vision into reality by elevating supply chain and logistics performance. We confront intricate challenges daily by employing strategic thinking and data analysis to enhance the entire supply chain and logistics lifecycle, aiming to delight our end customers and inject innovation into an otherwise conventional sector.
As our team grows, we're seeking a Supply Chain Coordinator who shares our excitement for supply chain and logistics innovation and a keen passion for operational efficiency to help us achieve our mission. You'll be taking on the challenge of procuring inventory from our suppliers and utilizing our extensive network of carriers to fulfill customer orders at the most competitive price and speed!
Our Mission:
Shipping containers transport 90-95% of the world's goods. Without them, the global supply chain would grind to a halt. Our reliance on them is incredible — but the way they're traded isn't.
At Boxhub, we're on a mission to make shipping container trade easy and efficient for everyone. We believe greater access to retired shipping containers can help people live smarter, entrepreneurs create quicker, and businesses grow faster. By extending the life of shipping containers and reducing the carbon-heavy practice of empty repositioning, our vision is to build a more sustainable world — one container at a time.
Boxhub is well funded by some of the most successful investors in the tech industry, founded by long-term shipping industry experts, and led by award-winning entrepreneurs. We recently closed a Series A and are looking for new team members who are as passionate as we are about changing the shipping industry.
Your Mission
Planning and executing container procurement to ensure orders are fulfilled in a timely manner across operational markets
Supporting administration of effective inventory management & order processing
Developing strategies to procure containers in the most cost effective way while not compromising on their quality
Negotiating with suppliers to secure best pricing, ensuring containers are to specification
Problem-solving with the logistics and customer success teams on real-time operational issues and investigating further to provide the best resolution
Collaborating closely with engineering to evolve the supply and logistics products to ensure a best-in-class experience for our customers and partners
What you bring to the table
You have experience in supply chain / inventory management / equipment procurement / logistics and understand the supply chain lifecycle well.
You have a hands-on attitude and courage to challenge the status quo.
You have excellent attention to detail and can juggle multiple tasks and conflicting priorities simultaneously
You have excellent written and verbal communication skills and have experience communicating with cross-functional and external stakeholders.
You're data savvy and can utilize data for insight and decision-making
You're strategically minded and have the ability to solve complex problems, proposing solutions and taking action.
What Boxhub Offers
Highly competitive salary depending on experience
Stock Options
Fantastic opportunity to help build and grow with a funded company at an early stage
4 weeks of annual vacation
Comprehensive healthcare benefits plan, including dental & vision & spending account
Free access to Maple and Headspace apps
A monthly transportation allowance
Flexible working hours in a hybrid environment - we work remotely 2 days a week
Join a multicultural team that has built successful startups around the world
Boxhub's Commitment to Diversity, Equity and Inclusion
At Boxhub, we believe diversity and representation are key to creating an exciting product and an amazing customer and employee experience. We strongly encourage applications from candidates of all backgrounds, experiences, and perspectives regardless of race, colour, ancestry, religion, sex, national origin, sexual orientation, age, citizenship, marital status, disability, gender identity, Veteran status or any other aspect that makes you, you.
Boxhub's commitment to accessibility
Boxhub is committed to developing an inclusive, barrier-free recruitment process and work environment. Please inform us if you require any accommodation, and we will work with you to meet your accessibility needs. For any accessibility-related assistance, requests for information in accessible alternative formats, or to report any accessibility problems, don't hesitate to get in touch with us at accessability@boxhub.com