Senior Outbound Business Development Representative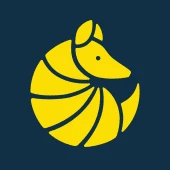 BoxHub
Sales & Business Development
Toronto, ON, Canada
Posted on Wednesday, August 9, 2023
Greetings! I am
Tarun
, the COO at Boxhub. My passion for high-performing teams and experience in optimizing sales strategies and driving revenue has led me to spearhead our dynamic sales team. As we go through rapid growth at Boxhub, there is no shortage of opportunities for talented Senior Outbound Business Development Representatives to join the team, who will have the opportunity to go through Sales Bootcamp training, a clear career trajectory, and the chance to close to grow into a new role for Boxhub and make a lasting impact delighting our customers and disrupting an entire industry.
Boxhub is not only a tech company; we also sell Shipping containers to people who need them. Every day, our sales teams navigate conversations with customers they're closing to ensure our delivery of shipping containers can succeed as we deliver 8-10 thousand pounds of steel across dry land and terrain. The problems you will have the opportunity to solve require not only your sales skills but are also technical and logistical. Working with Boxhub will offer you new problems to solve, which, in turn, offers new skills to add to your tool belt.
Our Mission
Boxhub is an e-commerce & logistics startup on a mission to revolutionize the way shipping containers are traded, transported, and used. Shipping containers are becoming the most sustainable and cheapest solution for many storage and building projects. We believe that by giving our customers better access to containers, while improving the inherently broken supply chain, we can generate a substantial positive impact and help save thousands of tons of CO2 per year.
Boxhub is well funded by some of the most successful investors in the tech industry, founded by long-term shipping industry experts, and led by award-winning entrepreneurs. We were recently listed by VCs as one of the most promising marketplaces of 2022 and are looking for new team members who are equally passionate about changing an entire industry.
Your Mission
Generating new business opportunities to drive revenue growth for the company through outbound prospecting, lead qualification and building relationships with potential new customers.
Presenting product information to customers once you have identified their needs, communicating the value of Boxhub and nurturing them into qualified sales opportunities.
Conducting outbound calls, emails, and social media outreach to identify and engage potential customers.
Researching and mapping out target companies and individuals to personalize outreach and identify relevant decision makers.
Providing customer segmentation research on for industries we're looking to target and bolster our customer roster in.
Conducting effective qualification conversations to determine if prospects meet predefined criteria for a sales opportunity.
Implementing A/B tests on increasing response for outbound prospecting and follow up sequences.
Documenting and keeping track of leads in Hubspot, accurately capturing relevant details.
Collaborating closely with the sales team and marketing department to ensure a seamless transition of qualified leads into the sales pipeline.
Maintaining a high level of activity through consistent outreach and follow-up efforts to meet or exceed monthly, quarterly, and annual targets for lead generation, qualification, and conversion.
What You Bring to the Table
You have previous experience in a similar outbound business development or sales role in a high-volume environment and can take ownership of outbound business development right off the bat.
You're proficient in a CRM software and other sales productivity tools; bonus points if you're experienced in Hubspot!
You're a relationship builder and have the ability to build rapport and trust with potential customers quickly.
You're coachable with excellent communication skills, both verbal and written.
You're adaptable and thrive in a fast-paced sales environment that requires adaptability and on-the-spot problem-solving.
You have experience in tried and tested outbound communication techniques and can adapt your most successful techniques to Boxhub.
The Interview Process
1: 20-minute Phone screen with Emma Hunt (Head of People and Culture)
2: 45-minute in-person role play and presentation with Alea Sarkar (Sales Manager) and Tarun Somani (COO)
3: 30-minute Cultural interview with Max Birner (CEO)
4: Reference Check & Offer 🥳
What Boxhub Offers
Highly competitive salary depending on experience and commission
Stock Options
Fantastic opportunity to help build and grow with a funded company at an early stage
4 weeks of annual vacation
Comprehensive healthcare benefits plan, including dental & vision & spending account you get access to on day 1
Free access to Maple and Headspace apps
A monthly transportation allowance
Flexible working hours in a hybrid environment - we work remotely 2 days a week
Join a multicultural team that has built successful startups around the world
Boxhub's Commitment to Diversity, Equity and Inclusion
At Boxhub, we believe diversity and representation are key to creating an exciting product and an amazing customer and employee experience. We strongly encourage applications from candidates of all backgrounds, experiences, and perspectives regardless of race, colour, ancestry, religion, sex, national origin, sexual orientation, age, citizenship, marital status, disability, gender identity, Veteran status or any other aspect that makes you, you.
Boxhub's commitment to accessibility
Boxhub is committed to developing an inclusive, barrier-free recruitment process and work environment. Please inform us if you require any accommodation, and we will work with you to meet your accessibility needs. For any accessibility-related assistance, requests for information in accessible alternative formats, or to report any accessibility problems, don't hesitate to get in touch with us at accessability@boxhub.com