Full Stack Engineer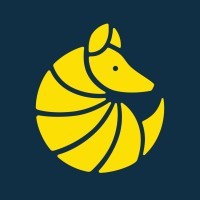 BOXHUB
Software Engineering
Toronto, ON, Canada
Posted on Tuesday, August 22, 2023
Greetings! I'm
Bryan
, the Chief Technology Officer at Boxhub, where we're building an exciting new online platform for shipping containers. As an engineer at heart, I relish the challenge of tackling complex technical problems. But as a seasoned leader, I also know that the best solutions are often the product of collaborative teamwork. That's why I'm focused on assembling a team of top-notch product squads who will work together to create a suite of innovative products that our customers will adore. And that's where you come in! We're currently seeking a passionate Full Stack Engineer to join our team and help us shape the future of shipping – one container at a time. Together, we can make a meaningful difference in creating a more sustainable world.
Our Mission:
Boxhub is an e-commerce & logistics startup on a mission to revolutionize the way shipping containers are traded, transported, and used. Shipping containers are becoming the most sustainable and cheapest solution for many storage and building projects. We believe that by giving our customers better access to containers, while improving the inherently broken supply chain, we can generate a substantial positive impact and help save thousands of tons of CO2 per year.
Boxhub is well funded by some of the most successful investors in the tech industry, founded by long-term shipping industry experts, and led by award-winning entrepreneurs. We were recently listed by VCs as one of the most promising marketplaces of 2022 and are looking for new team members who are equally passionate about changing an entire industry.
Your Mission
Building web applications using ReactJS, NextJS, NodeJS, Typescript and a MariaDB database on an AWS infrastructure.
Collaborating closely with Engineers, CTO and Product Management to integrate different systems through APIs and provide a coherent user experience across our sites and tools, adapting to each type of user we work with.
Designing and developing back-end services using an API-first approach and REST, following clean code and hexagonal architecture principles.
Producing reusable components, playbooks and libraries for future use.
Participating in code reviews, sprint planning and retrospectives to develop and maintain a quality codebase.
Translating designs into beautiful user interfaces that offer a coherent and valuable experience for our customers and internal users.
Mentoring and knowledge sharing with other team members, learning from them too.
What You Bring to the Table
You're a Full Stack Engineer with experience shipping multiple features and products.
You have solid Javascript knowledge and are excited to adapt to new frameworks, technologies and tools.
You have the ability to work with distributed systems, APIs, and Relational Databases.
You understand engineering principles and coding best practices, and you're able to write clean code with scalability in mind.
Your communication style is concise, and you're able to break down technical concepts to non-technical team members.
The Interview Process
1: 30-minute Phone screen with Emma Hunt (Head of People and Culture)
2: 60-minute Virtual Interview with Bryan McEire (CTO)
3: Technical take-home exercise
4: 60-minute exercise walkthrough and Q&A with Alejandro Castillo (Head of Engineering) and Nick Chinsen (Senior Full Stack Engineer)
5. 30-minute Cultural interview with Max Birner (CEO)
5: Reference Check & Offer 🥳
What Boxhub Offers
Highly competitive salary depending on experience
Stock Options
Fantastic opportunity to help build and grow with a funded company at an early stage
4 weeks of annual vacation
Comprehensive healthcare benefits plan, including dental & vision & spending account
Free access to Maple and Headspace apps
A monthly transportation allowance
Flexible working hours in a hybrid environment - we work remotely 2 days a week
Join a multicultural team that has built successful startups around the world
Boxhub's Commitment to Diversity, Equity and Inclusion
At Boxhub, we believe diversity and representation are key to creating an exciting product and an amazing customer and employee experience. We strongly encourage applications from candidates of all backgrounds, experiences, and perspectives regardless of race, colour, ancestry, religion, sex, national origin, sexual orientation, age, citizenship, marital status, disability, gender identity, Veteran status or any other aspect that makes you, you.
Boxhub's commitment to accessibility
Boxhub is committed to developing an inclusive, barrier-free recruitment process and work environment. Please inform us if you require any accommodation, and we will work with you to meet your accessibility needs. For any accessibility-related assistance, requests for information in accessible alternative formats, or to report any accessibility problems, don't hesitate to get in touch with us at accessibility@boxhub.com