AVP, Client Engagement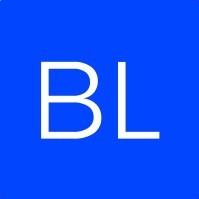 Blanc Labs
Toronto, ON, Canada
Posted on Tuesday, August 1, 2023
Blanc Labs is a preferred partner for global enterprises looking to digitize and automate their operations and build their next generation of digital products and services. Our successful engagement power companies to accelerate digital services and drive adoption and customer growth.
Our mission is to help our clients, primarily mid-market Financial Institutions (FIs) achieve extraordinary results by accelerating their digital transformation, which drives outstanding customer experience and significant operational efficiencies. Blanc Labs is a leader in providing Digital Transformation Consulting Services and System Integration to mid-tier financial institutions in North America. We are building a comprehensive portfolio of solutions for banks and partners, and our go-to-market strategy includes offerings in Generative AI, Intelligent Document Processing (IDP), Intelligent Automation, API Management & Open Banking, Digital Lending Modernization, Core Systems/Banking Modernization, Journey to Cloud, AI, new product development and Custom-software development.
We are seeking a dynamic AVP, Client Engagement who has a passion for technology consulting and proven success in maintaining customer executive relationships. This self-driven leader will be tasked with organically growing our portfolio of existing accounts and collaborating with the sales team to onboard new customers. The role demands a proactive approach to identifying market needs, creating go-to-market strategies, shaping attractive propositions, and building a qualified sales pipeline, all while ensuring business expansion from origination to deal closure. The ideal candidate will work closely with our Generative AI R&D team to keep up-to-date with the latest industry best practices in productivity and will be able to adapt and upskill in this area to offer the best solutions to our clients.
Responsibilities:
Account Farming/Mining: Generate leads, identify and capitalize on new opportunities with existing clients and strategic partners.
Strategic Pitches: Compile compelling pitches based on the client's focus areas.
Industry Trends: Understand digital trends in the financial industry and leverage this knowledge to address market needs.
Relationship Building: Leverage past relationships and references towards effective lead generation.
Opportunity Management: Take ownership of identifying, validating, and qualifying opportunities.
Profit & Loss Responsibility: Manage the P&L of assigned accounts, make strategic decisions to meet or exceed revenue and margin targets.
Team Leadership: Provide mentorship and guidance to the rest of the team, including the delivery team.
Client Relations: Serve as the primary point of escalation for all customer issues, ensuring a swift and satisfactory resolution.
What will it take to succeed:
Strategic Client Management: To excel in this role, one should have significant experience in strategic client management, including account farming, upselling, cross-selling, and relationship management. Prior roles should demonstrate success in growing client accounts and achieving revenue goals.
Industry Knowledge: Experience in the technology consulting and financial industry is highly valuable.
Profit and Loss Management: Experience in managing the profit and loss statements of accounts or business units, optimizing revenue, and improving margins is key to success in this role.
Industry Trends: An in-depth understanding of the current and future trends in the financial technology consulting industry can drive strategic decisions and offer more value to clients.
Exceptional communication and relationship-building skills.
Understanding the industry's dynamics, client needs, and digital trends would contribute to formulating effective strategies.
Demonstrated ability to create compelling pitches and go-to-market strategies.
Self-motivated and driven with a focus on achieving results.
Exceptional leadership and mentoring skills.
Ability to thrive in a fast-paced, dynamic environment.
Strategic Thinking: Exhibit strong strategic thinking abilities to plan and execute strategies for account growth and new client acquisition.
Having superior problem-solving skills and being able to tackle challenges head-on, develop effective solutions, and turn obstacles into opportunities is crucial in this role.
The role requires dealing with volatility, uncertainty, and rejection, thus, resilience and adaptability are key.
Maintaining a client-first attitude, striving to understand their needs and challenges, and providing solutions that bring them value will drive success in this role.
Collaborating effectively with internal teams and external partners will aid in delivering best-in-class solutions to clients.
Blanc Labs is enabling a digital future. Headquartered in Toronto, we partner with clients in North & South America to digitize and automate their operations and build their next generation of digital products and services. We empower clients to enhance their digital offerings and bring creative solutions to the market faster. Learn more at www.blanclabs.com.
Blanc Labs is an equal opportunity employer and is committed to providing employment in accordance with the Ontario Human Rights Code and the Accessibility for Ontarians with Disabilities Act. Accommodations within reason due to a disability or medical need are available on request for candidates taking part in the recruitment process.