Senior Full Stack Developer - Relocate to Canada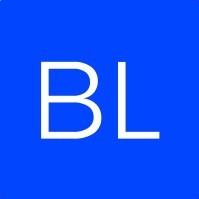 Blanc Labs
Software Engineering
Colombia · Argentina
Posted on Friday, June 9, 2023
Blanc Labs is a preferred partner for global enterprises looking to digitize and automate their operations and build their next generation of digital products and services. Our successful engagement power companies to accelerate digital services and drive adoption and customer growth.
Blanc Labs is looking for a Senior Full Stack Developer, who will implement and support scalable cloud applications that transform our customers' business. To excel in this role, you will need a strong front-end and back-end development background while translating vital business needs into code and driving innovation for our clients in a collaborative agile work environment.
Essential Duties and Responsibilities:
•
Develop cloud-native web applications that are scalable, responsive, and secure
•
Automate unit tests to ensure code coverage and deliver exceptional code quality
•
Participate with the development team in code reviews to assess software logic and design patterns
•
Execute initial design and development of new software or perform extensive revisions to the existing code base
•
Produce detailed specifications and documentation
•
Recommend improvements to existing software programs and processes as necessary
What You'll Need To Be Successful:
A solid SDLC understanding through a degree in Computer Science or related fields, as well as 7+ years of experience developing applications with the following characteristics:
Creation of microservices in Java 8 using Spring Boot with the use of different modules such as Spring Data, Spring Security, or Spring Cloud.
Implementation of authentication & authorization protocols such as OAuth 2.0 and 2-Way SSL
Build Restful APIs and their documentation using Swagger.
Creation and maintenance of unit tests under JUnit using mock frameworks such as Mockito or PowerMock.
Web application development using frameworks such as Angular (version 7 or higher). Experience with other front-end JavaScript libraries such as React or Vue.js is a plus.
Knowledge of responsive web design and Bootstrap
Experience with package management for JavaScript programming such as npm.
Knowledge of relational database engines such as MySQL or Oracle.
Handling DDL and DML statements under SQL.
Cloud development experience with Azure. Experience with AWS and/or GCP would be a plus.
Experience with Mulesoft is highly desirable but not essential.
Handling images and service containers using docker.
Experience with continuous integration tools such as Jenkins or Bamboo.
Experience with distributed version control systems based on Git such as GitHub or GitLab.
Previous experience in FinTech is a plus.
Experience with Node.js is a plus.
Relocation: This position requires candidates to be open and available for relocation to Canada. We value candidates who are enthusiastic about the opportunity to work in Canada and encourage all qualified individuals who are willing to relocate to apply.
Blanc Labs is enabling a digital future. Headquartered in Toronto, we partner with clients in North & South America to digitize and automate their operations and build their next generation of digital products and services. We empower clients to enhance their digital offerings and bring creative solutions to the market faster. Learn more at www.blanclabs.com.
Blanc Labs is an equal opportunity employer and is committed to providing employment in accordance with the Ontario Human Rights Code and the Accessibility for Ontarians with Disabilities Act. Accommodations within reason due to a disability or medical need are available on request for candidates taking part in the recruitment process.