Join Blanc Labs' Digital Academy Program in Colombia!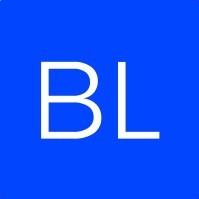 Blanc Labs
Colombia
Posted on Friday, June 9, 2023
Blanc Labs is a preferred partner for global enterprises looking to digitize and automate their operations and build their next generation of digital products and services. Our successful engagement power companies to accelerate digital services and drive adoption and customer growth.
The Digital Academy Associate Program is an innovative learning initiative that enables students, such as yourself, to engage in hands-on training in an entrepreneurial environment, preparing you for a successful career in the global technology landscape. With a unique approach to learning, we empower the Associates to be engaged with our communities of practice at an early stage of their career and while still in their university education journey. As a Digital Academy Associate, you will join the Blanc Labs community and learn about digital transformation challenges and how emergent technologies can solve them with practical solutions.
Who are we looking for?
-Students currently enrolled in Science, Technology, Engineering & Mathematics, and related programs or equivalent in Colombia
-No past work experience is required but good knowledge of information technology and software development is a bonus
What's in it for you?
-The Associate Program comes at absolutely no cost to you
-Gain exposure to innovative technology initiatives
-Selected associates will join our bootcamps where they can learn from IT leaders and industry experts. As part of our community, you will receive exclusive access to our learning content.
-Earn badges with each course and a certificate at the end of the program
-Join Blanc Labs' community of innovators and entrepreneurs
-The trainings will be provided in Spanish, with additional bootcamps in English. It is recommended that students have basic knowledge and understanding of English language.
More information about the program
-The program consists of two tracks: Core & Emerging Technology. Each track is expected to run for 12 months each. Associates are always welcome to join our Digital Academy bootcamps based on their schedule availability.
-The "Associate" is not an employment status and not a paid engagement.
Blanc Labs is enabling a digital future. Headquartered in Toronto, we partner with clients in North & South America to digitize and automate their operations and build their next generation of digital products and services. We empower clients to enhance their digital offerings and bring creative solutions to the market faster. Learn more at www.blanclabs.com.
Blanc Labs is an equal opportunity employer and is committed to providing employment in accordance with the Ontario Human Rights Code and the Accessibility for Ontarians with Disabilities Act. Accommodations within reason due to a disability or medical need are available on request for candidates taking part in the recruitment process.