Business Development Representative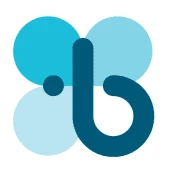 Benevity
Sales & Business Development
Canada
Posted on Tuesday, November 21, 2023
Meet Benevity
The world's coolest companies (and their employees) use Benevity's technology to take social action on the issues they care about. Through giving, volunteering, grantmaking, employee resource groups and micro-actions, we help most of the Fortune 100 brands build better cultures and use their power for good. We're also one of the first B Corporations in Canada, meaning we're as committed to purpose as we are to profits. We have people working all over the world, including Canada, Spain, Switzerland, Australia, the United States and more!
Benevity is seeking a skilled Business Development Representative to assist in our prospecting and sales pipeline strategy to generate potential opportunities for our high-performing sales team.
You are a self-motivated, curious go-getter who loves connecting with people, while also being highly organized and able to manage multiple workflows at the same time. You are passionate about building successful relationships and representing Benevity with some of the world's most iconic brands. As the first human interaction with Benevity that a potential client will have, you will build a strong rapport, while understanding their needs and positioning how Benevity products and services can help them achieve their ambitious social missions.
You will work in lockstep with our world-class sales team to develop and implement innovative strategies to introduce our products to like-minded companies. Leveraging tools like Outreach, Gong, Salesforce, LinkedIn Sales Navigator and ZoomInfo, as well as relevant content (reports, webinars, activation kits), you will be at the forefront of our efforts to grow and expand our business. Your main objective will be to set a target number of sales meetings per quarter.
You will be constantly learning about Benevity's products, services, culture and social mission to be able to grow as an employee at a company that is making a positive difference in the world.
What you will do:
Find organizations and potential clients that relate to strategic focus areas for the company.
Support our Sales Team before, during and after meetings are set to ensure the best hand-off and overall experience for the prospective client.
Experiment with different methods of outreach until you find the right mix that works best and can generate predictable results.
Provide input on operational and technical projects to continuously refine and improve the lead process, quality, and experience of prospective clients.
Work collaboratively with Sales leadership, Sales representatives, and Marketing teams to strategize on accounts, outreach tactics, and content enablement.
Maintain a professional network; stay up to date with industry news. Reviewing professional publications; establishing personal networks.
What you bring:
Some post-secondary or equivalent education in a related field.
1-3 years' experience in a similar role, with B2B enterprise SaaS experience preferred.
Competitive, confident and driven, with a healthy dose of humility.
Experience with high-volume sales outreach and building strong relationships with people.
Passion and aptitude for technology/software and an innate desire to always be looking for 'what's next' to improve outcomes.
Highly developed interpersonal and flawless written/spoken communication skills.
Must be very comfortable communicating by phone or virtual meetings, not only online!
Discover your purpose at work
We are not employees, we are Benevity-ites. From all locations, backgrounds and walks of life, who deserve more …
Innovative work. Growth opportunities. Caring co-workers. And a chance to do work that fills us with a sense of purpose.
If the idea of working on tech that helps people do good in the world lights you up ... If you want a career where you're valued for who you are and challenged to see who you can become …
It's time to join Benevity. We're so excited to meet you.
Join a company where DEIB isn't a buzzword
The diverse backgrounds, experiences, skills and passions of our people make it possible for us to keep innovating as the market leader in our space.
Diversity, equity, inclusion and belonging are part of Benevity's DNA. You'll see the impact of our massive investment in DEIB daily — from our Black Employee Network making space for us to have difficult conversations to our Pride events and the exceptional diversity on our leadership and tech teams.
We strive to build a strong culture of belonging so that every Benevity-ite feels included and can thrive as their authentic selves — in a place where everyone has an equitable opportunity to shine!