Product Marketing Manager, Community Investment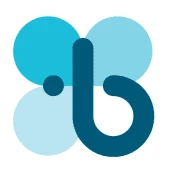 Benevity
Marketing & Communications, Product
Calgary, AB, Canada
Posted on Saturday, November 18, 2023
Meet Benevity
The world's coolest companies (and their employees) use Benevity's technology to take social action on the issues they care about. Through giving, volunteering, grantmaking, employee resource groups and micro-actions, we help most of the Fortune 100 brands build better cultures and use their power for good. We're also one of the first B Corporations in Canada, meaning we're as committed to purpose as we are to profits. We have people working all over the world, including Canada, Spain, Switzerland, Australia, the United States and more!
Benevity is looking for our next Product Marketing Manager who will have the incredible opportunity to co-lead the go-to-market for our Employee Engagement, Grants and Affinity Group products. With an impressive crew of more than 900 of the world's most iconic brands in our community, you've got a real opportunity to help grow our client-base and help us reach our moonshot! In this role, you will partner with our Product, Sales, Client Success and Marketing teams to strategize, position and market our solutions to drive sales, adoption and retention.
As a seasoned product marketer, you possess a knack for being able to identify business and market needs, conduct research and build strategic plans, craft compelling messaging and positioning, work directly with clients, and collaborate with teams across the business to bring game-changing products to the market. You see the big picture while managing to the nitty gritty details of creative and execution.
We offer full/flex option to work at one of Benevity's offices in Calgary, Victoria and Toronto. This position is also open to remote across Canada and the United States.
What you will do
Lead the messaging and go-to-market strategy for Benevity's Community Investment products
Understand market trends, buyer and user persona development, sales playbook creation, and go-to-market planning
Provide "Voice of Customer" insights to product management to inform product strategy
Develop simple and compelling positioning and messaging to attract and convert prospects and drive engagement and adoption among current clients
Partner with the marketing team to create marketing and communications as well as broader launch plans for new products and enhancements to drive awareness and adoption
Own the development of internal and external communications (e.g. Quarterly Updates) for the Benevity Platform in partnership with the Product Marketing Managers
Develop content for the Sales and Client Success teams that clearly articulates product feature value proposition, capabilities, competitive differentiation, and more
Work with our website, content marketing, demand generation, brand, sales and customer success teams to ensure our product messages proliferate throughout the buyer and client journey
What you bring
5+ years in similar role, ideally with most of the time spent in the Community Investment arena
Proven ability to start with a complex problem, frame up strategic issues and identify key assumptions required to gather and analyze information
Experience driving and executing cross-functional projects
Independent self-starter: ability to think clearly and manage multiple priorities in a high-growth, fast-paced environment while maintaining a professional demeanor
Highly developed interpersonal and written/spoken communication skills
Strong communication and business writing skills; outstanding presentation skills
Be both independent and a team player focused on excellence
An analytical mind and a balance between a data-driven and an emotional approach to marketing (with a lot of common sense!)
Bonus Points
Pragmatic Marketing Certification
Writing, editing, content creation skills
Discover your purpose at work
We are not employees, we are Benevity-ites. From all locations, backgrounds and walks of life, who deserve more …
Innovative work. Growth opportunities. Caring co-workers. And a chance to do work that fills us with a sense of purpose.
If the idea of working on tech that helps people do good in the world lights you up ... If you want a career where you're valued for who you are and challenged to see who you can become …
It's time to join Benevity. We're so excited to meet you.
Join a company where DEIB isn't a buzzword
The diverse backgrounds, experiences, skills and passions of our people make it possible for us to keep innovating as the market leader in our space.
Diversity, equity, inclusion and belonging are part of Benevity's DNA. You'll see the impact of our massive investment in DEIB daily — from our Black Employee Network making space for us to have difficult conversations to our Pride events and the exceptional diversity on our leadership and tech teams.
We strive to build a strong culture of belonging so that every Benevity-ite feels included and can thrive as their authentic selves — in a place where everyone has an equitable opportunity to shine!