Foundation Specialist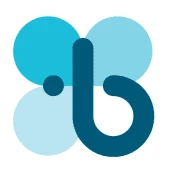 Benevity
Calgary, AB, Canada
Posted on Saturday, November 18, 2023
Meet Benevity
The world's coolest companies (and their employees) use Benevity's technology to take social action on the issues they care about. Through giving, volunteering, grantmaking, employee resource groups and micro-actions, we help most of the Fortune 100 brands build better cultures and use their power for good. We're also one of the first B Corporations in Canada, meaning we're as committed to purpose as we are to profits. We have people working all over the world, including Canada, Spain, Switzerland, Australia, the United States and more!
Are you active in the for-purpose (non-profit) sector, playing a critical role with a registered charity in managing your compliance with charitable giving laws? Are you interested to scale the impact you can make by joining the world's leading purpose driven technology business? We are looking for a Foundations Support Specialist to join our team. This role requires operational experience in the for-purpose (non-profit) space as well as a knack for interpreting requirements in legalese and translating them into steps to assure compliance.
Benevity's Global Operations Team is driving forward our industry-leading global donation platform. We currently have partnerships with ten foundations around the world and are looking for a savvy, driven, purpose-led individual to help us continue to support and enable this network into the next generation global donation platform. You will play a key role in delivering on the day-to-day needs of our global infrastructure, including supporting Foundation Boards, enabling compliance with complex tasks (such as Equivalency Determinations) and ensuring we effectively implement a compliance tracking system to keep ahead of the ever-growing complexity of the international charitable space. Your primary focus will be in North America and Australia & New Zealand, so experience in those jurisdictions is a distinct advantage. You will work alongside a collaborative team of Foundation Support Specialists, as well as working with our broader team here in Canada. You will ideally be near Calgary, but we are flexible for the right person.
What you will do:
Foundation Development
Working under the direction of one of our business leaders, and working alongside three other Foundation Specialists, you will play a key role as we expand our global network of Foundation Partners. Some of the key skills we will be looking for are:
Ability to build trusted relationships with Boards and Directors, supporting them in their role
Working with in-house and outside legal and accountants to build compliance tracking registers, and develop the required documents, e.g. Deed of Trust, etc.
Liaise with banks regarding bank account opening, provisioning and information requests
Keep track of privacy and other evolving regulations that are relevant to the Foundations in the countries we support
Ensure registration and on-going compliance with the local Charity Authority
Liaise with local accountants / auditors as a support to the Boards
Engage, as needed, with local charitable causes
Regulatory
With the strong support of our Legal team, you will be responsible for understanding the charitable landscape, documenting this very clearly in our compliance system, and being part of a collaborative team to solution for giving and volunteering within these regulatory environments.
Understand Foundation governance and compliance requirements for charitable organizations, especially as they differ by each country of operation
Implement complex requirements into operational workflows and product solutions in a scalable, cost-effective manner
Work closely with the Vetting team to identify opportunities on vetting processes for international considerations
Act as the Secretariat to Foundation Boards for all administrative duties
Be trusted as the main contact point for all Foundation related correspondence, Benevity, client and other external
Be accountable for the due dates for the filling of the accounts, renews and any other registration required
Organize and maintain our electronic compliance tool (Athenian)
Send out periodic updates and reviews, taking necessary action to update records, then reporting back to the Board on progress
Research the required policies to be adopted, draft policies for legal overview, followed by Board approval and adoption
Alignment of Foundations to best governance practices
What you bring:
Bachelor's degree required and 6+ years of experience working in a for-purpose (non-profit) operational role, including experience in (charitable foundation) governance
Tech industry experience is preferred but not essential
A proven ability to build relationships with internal and external stakeholders
Ability to interface effectively with all levels of management and functional disciplines
Experience with supporting/running Board meetings
Experience with a global SaaS product preferred
Excellent communication and problem-solving skills
Excellent interpersonal skills; ability to interact with remote teams
Excellent understanding of compliance requirements of a charitable organization
A strong desire to learn and grow
Fluency in another language would be a distinct advantage but is not required
Experience with tools like Asana and Athenian an asset but not a requirement
Discover your purpose at work
We are not employees, we are Benevity-ites. From all locations, backgrounds and walks of life, who deserve more…
Innovative work. Growth opportunities. Caring co-workers. And a chance to do work that fills us with a sense of purpose.
If the idea of working on tech that helps people do good in the world lights you up... If you want a career where you're valued for who you are and challenged to see who you can become…
It's time to join Benevity. We're so excited to meet you.
Join a company where DEIB isn't a buzzword
The diverse backgrounds, experiences, skills and passions of our people make it possible for us to keep innovating as the market leader in our space.
Diversity, equity, inclusion and belonging are part of Benevity's DNA. You'll see the impact of our massive investment in DEIB daily — from our Black Employee Network making space for us to have difficult conversations to our Pride events and the exceptional diversity on our leadership and tech teams.
We strive to build a strong culture of belonging so that every Benevity-ite feels included and can thrive as their authentic selves — in a place where everyone has an equitable opportunity to shine!