Client Success Manager (French speaking)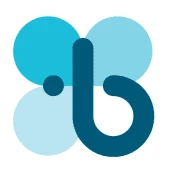 Benevity
Customer Service
Barcelona, Spain
Posted on Wednesday, November 15, 2023
Meet Benevity
Benevity's award-winning corporate purpose software empowers companies and their people to take social action on the issues and causes they care about. Through giving, volunteering, grantmaking and positive actions, we help 940+ clients (and counting!) build better cultures and engage their employees and customers to create greater social and business impact. We're also one of the first B-Corps in Canada, meaning we're as committed to purpose as we are to profits.
Benevity's Client Success Manager (CSM) will guide clients to achieve desired outcomes, maximize their value, and drive growth with Benevity's product suite. The CSM is responsible for bringing Benevity's best ideas, innovations, and capabilities to clients, so they realize greater impact and value. This individual should be comfortable interacting with C-suite level executives, as well as Corporate Social Responsibility (CSR) program administrative staff, backed by a strong understanding of their program goals & objectives. A Client Success Manager drives client program impact and acts as a catalyst to build strong and long-lasting relationships with our clients, turning them into evangelists and advocates (RFOBs).
What will you do?
Solutions Expert:
Possess a comprehensive understanding of the Benevity platform suite, and guide the client on platform and solution decisions to ensure successful outcomes
Explain the "how" and "why" of Benevity's product suite features and functionality
Drive client adoption of the existing platform, as well as new products and features
Train new-to-Benevity administrators on how to effectively use all relevant product functions
Explain Benevity's cross-functional support structure and describe all aspects of our internal client ecosystem
Suggest and advise on a variety of functional solutions to help the client achieve what they need from the product
Consult with and connect the appropriate internal teams to solution client problems and escalate when necessary
Communicate delivery timelines and set realistic expectations with the client
Serve as the client's advocate back into Benevity's internal teams to ensure solutions and services are evolving to meet client needs
Consultant:
Foster a trusted advisor partnership with the client and align Benevity's value to their key CSR and overarching business goals
Build strong, long-term business relationships by consistently going above and beyond client expectations
Possess a broad understanding of various successful CSR programs and are able to translate this knowledge into specific strategies and recommendations tailored for the client's program needs
Evaluate client program priorities and tailor a Success Plan that establishes clear goals and milestones which maximize their ROI
Identify barriers to program growth and develop effective strategies based in client research and industry knowledge
Connect the client with their Benevity ecosystem peers to gain knowledge and best practices in client-to-client interactions
Value Driver:
Strive to provide value at every interaction
Communicate realized program ROI leading to a frictionless renewal and ensuring retention of current client revenue
Communicate potential program ROI to identify and foster cross-sell and up-sell growth opportunities at the appropriate lifecycle stage and in support of client program goals
Execute regular program reviews with clients to identify sales, growth and feature enhancement opportunities
Work with Enhancement teams to complete feature and user up-sell opportunities
Work in coordination with the Sales Team on client cross-sell opportunities
Advocate for deep adoption of product features, and solution best practices within your client roster
Possess a functional understanding of the CSR landscape and how social responsibilities are tied to a variety of company goals
What will you bring?
BA/BS degree, or equivalent education
Minimum 3-5 years' experience in B2E/B2B Customer Success/Account Management or transferable customer service roles
Fluent level of French, and English. Additional languages are a plus.
Strongly prefer experience in a B2B SaaS organization, with solutions of moderate complexity
History of increasing client satisfaction, adoption, and retention
Strong client relationship building skills including empathy, humility, adaptability, poise and persuasiveness
Strong communicator with excellent written and verbal communication skills
Comfortable presenting in medium to large groups
Comfortable overseeing a variety of client service issues to resolution
Detail-oriented, organized and analytical
Ability to work independently with strong judgment
Resilient, and thrives in a multi-tasking, start-up environment and can adjust priorities on-the-fly while managing a diverse and full workload
Success-driven with an entrepreneurial, and self-starter approach
Up-to-date passport for occasional client travel when required
Proficient in MS Office
Team-oriented with a fun-spirit and sense of humor
Discover your purpose at work!
If you're a passionate problem solver and want to put your skills to use helping the world's coolest companies do more good in the world, Benevity is the place for you. You'll be part of a team with a 99% client retention rate — the highest in the SaaS space — so you can learn and grow with the best.
If you want meaning, purpose and growth, you belong at Benevity!
Join a company where DEIB isn't a buzzword:
The diverse backgrounds, experiences, skills and passions of our people make it possible for us to keep innovating as the market leader in our space.
Diversity, Equity, Inclusion and Belonging are part of Benevity's DNA. You'll see the impact of our massive investment in DEIB daily—from our Black Employee Network making space for us to have difficult conversations to our Pride events and the exceptional diversity on our leadership and tech teams.
We strive to build a strong culture of Belonging so that every Benevity-ite feels included and can thrive as their authentic selves — in a place where everyone has an equitable opportunity to shine!
Here at Benevity, we are committed to creating a culture of belonging and that starts with a fair and accessible hiring process. Any candidates with disabilities who may require accommodations throughout the hiring or assessment process, are encouraged to reach out to accommodations@benevity.com.
If you want to feel seen, heard and celebrated, you belong at Benevity!