Compensation Analyst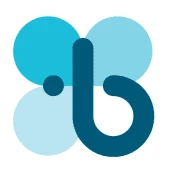 Benevity
IT
Calgary, AB, Canada
Posted on Saturday, November 11, 2023
Meet Benevity
The world's coolest companies (and their employees) use Benevity's technology to take social action on the issues they care about. Through giving, volunteering, grantmaking, employee resource groups and micro-actions, we help most of the Fortune 100 brands build better cultures and use their power for good. We're also one of the first B Corporations in Canada, meaning we're as committed to purpose as we are to profits. We have people working all over the world, including Canada, Spain, Switzerland, Australia, the United States and more!
We are seeking a Compensation Analyst who is ready to venture into the fast-paced, every day is different, bringing goodness to the world environment that is Benevity. Someone who gets excited about being part of building a strong set of compensation programs that are woven into a larger Total Rewards offering.
Our successful candidate sees the big picture and builds for it. You apply system and process thinking to every aspect of the role to work smarter instead of harder. You are prepared to do everything from day-to-day administration through to running analysis and building materials to be presented to our executive leadership team on program design. You are looking to get broad exposure and be part of exciting changes as programs evolve.
Does working as part of a dynamic team for a rapidly growing software company with a mission to make the world a better place fit you personally and professionally? Then apply today!
What you will do
Compensation Consulting
Work closely with the Director, Total Rewards to build materials to help educate the broader People team on compensation program design and application.
Develop guidelines and process definitions to ensure compensation practice alignment throughout all teams at Benevity.
Through our People Business Partners, help leaders to address compensation concerns and level new and revised roles in the compensation structure.
Partner with our Talent Acquisition team to make compensation recommendations for new hires.
Partner with the People Operations team to build efficient processes and workflows
Program Design & Delivery
Complete analysis and participate in the design of programs in support of our compensation philosophy
Efficiently and accurately deliver compensation programs including annual review cycle and variable compensation.
Act as first point of contact for non-routine escalations on compensation requests
Increase fluency and confidence in compensation programs with People team partners and business leaders through design and delivery of education and coaching on existing and new compensation programs, concepts and practices.
Increase understanding of the value of compensation for all Benevity-ites through education and resourcesMake recommendations and provide guidance regarding equitable and competitive pay delivery to employees
Partner with Finance to align on planning, monitoring & reporting.
Partner with Revenue Operations to manage our sales commission program
Be open to rolling up your sleeves as a part of the Total Rewards team and working on Total Rewards programs beyond compensation
Compensation Analysis
Manage participation in salary surveys and use survey data to develop and maintain our salary structures
Stay current with compensation market trends in Canada, US and globally through research and analysis of formal and informal salary surveys, government statistics and other resources.
What you bring
Post-secondary diploma, certificate or degree in related field or equivalent experience is required.
3+ years of compensation, or advanced analytics experience
Technology sector experience obtained from working in a growth-stage company
Certified Compensation Professional (CCP) a plus.
Experience developing and running financial data models, effectively leveraging data to tell the story in support of informed decision making.
Advanced Excel and/or Google Sheets skills.
Excellent communication and partnership skills
Proactive Problem solving approach
Work effectively in ambiguity
Accountability, drive for results
Discover your purpose at work
We are not employees, we are Benevity-ites. From all locations, backgrounds and walks of life, who deserve more …
Innovative work. Growth opportunities. Caring co-workers. And a chance to do work that fills us with a sense of purpose.
If the idea of working on tech that helps people do good in the world lights you up ... If you want a career where you're valued for who you are and challenged to see who you can become …
It's time to join Benevity. We're so excited to meet you.
Join a company where DEIB isn't a buzzword
The diverse backgrounds, experiences, skills and passions of our people make it possible for us to keep innovating as the market leader in our space.
Diversity, equity, inclusion and belonging are part of Benevity's DNA. You'll see the impact of our massive investment in DEIB daily — from our Black Employee Network making space for us to have difficult conversations to our Pride events and the exceptional diversity on our leadership and tech teams.
We strive to build a strong culture of belonging so that every Benevity-ite feels included and can thrive as their authentic selves — in a place where everyone has an equitable opportunity to shine!