Client Technical Support Specialist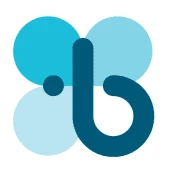 Benevity
IT, Customer Service
Remote · Canada
Posted on Tuesday, November 7, 2023
Meet Benevity
The world's coolest companies (and their employees) use Benevity's technology to take social action on the issues they care about. Through giving, volunteering, grantmaking, employee resource groups and micro-actions, we help most of the Fortune 100 brands build better cultures and use their power for good. We're also one of the first B Corporations in Canada, meaning we're as committed to purpose as we are to profits. We have people working all over the world, including Canada, Spain, Switzerland, Australia, the United States and more!
The Client Technical Support Specialist – Reporting provides client administrators with top-tier reporting support, leveraging their knowledge of the Spark Product and the Benevity Reporting tool to help administrators visualize the impact of their program.

A Reporting focused Client Technical Support Specialist supports our clients best by being an expert in the Benevity Reporting Tool, and thus, in clients data. Utilizing their expertise in with reporting software and speadsheets, they assist clients with gathering impactful data on their program and presenting it in a digestible way. The Client Technical Support Specialist - Reporting is an excellent communicator who will work closely with Client Success Managers, other Client Technical Support members, Project Managers, and internal teams to ensure the best outcomes for our clients and Benevity.

The Client Technical Support Specialist - Reporting is a problem solver who uses data to help clients understand their program, both operationally and strategically. They provide high quality service and solutions by working closely as a team with the rest of the organization, and is seen as a trusted data advisor in the eyes of our clients.

What you will do
The Client Technical Support Specialist - Reporting will play a key role in ensuring Benevity develops and retains our industry best client success standard for our clients. They will enable our clients to better understand Benevity and Benevity's Reporting product suite to deliver successful outcomes while continuously developing their Benevity expertise.
The Client Technical Support Specialist – Reporting provides in-depth assistance to clients around their reporting needs, which allows our clients the ability to focus on meeting strategic objectives and growing their programs.
Works with clients to create, understand and modify impactful program reports, utilizing Benevity Reporting.
Leverages Benevity Reporting to assist internal teams with data collection, troubleshooting and escalation support.
Build positive relationships with external and internal stakeholders to enable quick and high-quality resolutions for our clients.
Be part of on-call incident support, providing clients with a support contact for high-impact technical concerns.
What you bring
1-2 years relevant experience in a Client Support or Account Management position.
1-2 years relevant experience in reporting or data analysis.
Demonstrated experience with reporting software, such as Jaspersoft, Crystal Reports, or similar tools.
Advanced spreadsheet skills.
Strong communication and analytical skills: can synthesize the key points and articulate both the 'what' and the 'so what'.
Great at influencing through strong relationships, expertise, and data. Knowledge of B2B SaaS software, technology experience, a passion for non-profits and an innovative mindset.
Excellent written and verbal communication skills as well as phone demeanor.
Client-focused – is tenacious about finding and delivering quality results for our clients.
Success-focused – defines a vision of success for each task and drives to this vision with keen organizational skills.
Technically adept – not afraid to question and investigate so challenges can be resolved quickly.
Knowledge of B2B SaaS software, technology experience, a passion for non-profits and an innovative mindset.
Knowledge and experience in community investment and employee workplace giving programs is an asset.
Multi-lingual will be considered an asset.
Go to Work and Change the World

Looking for meaningful work where you can have an impact? Benevity is the place for you.

We're a fast-paced (and fast growing!) software company in the business of doing good. Our market-leading cloud solution powers Goodness programs that help some of the world's most iconic brands engage their people, customers and communities by connecting them with causes they care about.

As a B Corp, we're thrilled to be part of the next wave of companies that are committed to higher social and sustainability standards—a commitment you'll see reflected in our mission-driven culture.

If you want to feel good about going to work every day, Benevity delivers. We're an agile, high-performing team and we need new team members—people like you—to help us continue to innovate game-changing technology, and help our raving fans (er, clients!) successfully run world-class Goodness programs that create a culture of purpose and passion while making a positive difference in the world.

Imagine using your skills to catalyze a network of 10 million+ people from hundreds of the most recognizable global brands to connect with millions of charities around the world. At Benevity, you can!

When you Work at Benevity
You'll have the once-in-a-career opportunity to be a part of a movement—helping some of the world's most iconic brands drive social change and create a better employee experience that can attract, retain and engage today's diverse workforce.
You'll make more than just a paycheck. You'll have the opportunity to combine your passion with purpose every day while achieving tangible results. Just last year our team delivered nearly 1,000 feature enhancements; not to mention we've continued to build game-changing products while processing over $2 billion in donations and 10 million volunteer hours to 150,000 charities worldwide.
You'll join a high-performing, purpose-driven team that will help you advance your skills and adopt the growth mindset that's essential to success at our company (and in everyday life). Our inclusive environment will allow you to come to work each day and be your best, most authentic self.
You won't find a lot of office policies and politics around here, but you will find dogs. You'll also find a lot of passionate people who are all owners in the company. That doesn't just mean potential equity in the company (though it means that, too!), but also a sense of responsibility and pride that we're in this thing together.
Our Commitment to a Diverse Culture

We believe in the power of diversity and we're dedicated to creating a diverse, equitable and inclusive environment at Benevity. We ensure equal opportunity for all applicants and encourage people of all visible minorities, including Indigenous applicants, and those of any religion, sex, age, ability, sexual orientation, gender identity or expression to apply.

A Place for all Genders in Tech

Gender diversity and equality benefits everyone. We're committed to supporting all gender identities and expressions in tech by sharing stories and advocating for equality. We're also proud to partner with forward-thinking organizations like Chic Geek and Next Gen Men , who continue to build a more vibrant, inclusive and diverse technology landscape.
While we sincerely appreciate every application received, only those candidates selected for an interview will be contacted.