Intern, Causes (French speaking)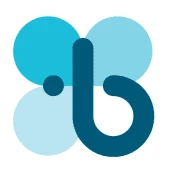 Benevity
Barcelona, Spain
Posted on Tuesday, October 31, 2023
Meet Benevity
Benevity's award-winning corporate purpose software empowers companies and their people to take social action on the issues and causes they care about. Through giving, volunteering, grantmaking and positive actions, we help 940+ clients (and counting!) build better cultures and engage their employees and customers to create greater social and business impact. We're also one of the first B-Corps in Canada, meaning we're as committed to purpose as we are to profits.

To join our growing team, we're currently looking for an intern for our amazing Causes team based in Barcelona. This internship will provide the opportunity for hands-on experience in a professional setting, as well as the chance to learn from and work with experienced professionals.

You will have a full-time internship position at Benevity and receive the best possible training from our teams. You will be expected to be autonomous and to take responsibilities by learning and proposing new solutions and alternatives to the team. You will be part of a young and motivated group of professionals who are passionate about making a difference in the world. We offer a challenging and motivating role with the possibility of growing your set of skills and developing as a professional. Most importantly, you'll be joining a scale-up in a very exciting stage of rapid growth and international expansion, the sky's the limit!

What will you do?

To grow our team in Barcelona, we're looking for a rockstar intern to take our Causes team to new heights, among other tasks, you'll be involved in the following activities:

Engagement and Community Building:

Engaging with nonprofits and internal stakeholders to ensure we have relevant, engaging volunteering opportunities for clients and users to support nonprofits.

Implement a content renewal process with existing Nonprofit partners to make sure the content is up to date on the platform.

Assist in matching companies and employees with nonprofit organizations to facilitate meaningful partnerships.

Support and contribute to the planning and execution of various events, such as field volunteering, fundraising campaigns, and collections.

Collaborate on finding creative ways to enhance user engagement on our platform.

Provide product support to ensure a seamless user experience.

Content Development and Innovation:

Work on creating engaging and relevant content aimed at inspiring clients and their employees to make a positive impact, regardless of their global location.

Participate in brainstorming sessions and contribute to implementing improvements and innovations that contribute to the growth and scalability of our platform.

Assist with ad hoc projects focused on promoting global engagement in volunteerism, fundraising, and actions for positive change.

Support initiatives to establish partnerships with nonprofits worldwide, helping to amplify their impact and foster global change.

While you'll have a good degree of autonomy and will be part of the office in Barcelona, you will also be fully supported by the Benevity team worldwide, including marketing, sales and product functions, who will do their very best to make sure your objectives are reached successfully.
Who are we looking for?

The ideal candidate would:

Have a passion for exploring, for challenging yourself and for reaching out to people to present a service/product and negotiating contracts.

Fluency in French, and English. Other languages are a plus.

Discover your purpose at work
If you're a passionate problem solver and want to put your skills to use helping the world's coolest companies do more good in the world, Benevity is the place for you. You'll be part of a team with a 99% client retention rate — the highest in the SaaS space — so you can learn and grow with the best.
If you want meaning, purpose and growth, you belong at Benevity.
Join a company where DEIB isn't a buzzword
The diverse backgrounds, experiences, skills and passions of our people make it possible for us to keep innovating as the market leader in our space.
Diversity, Equity, Inclusion and Belonging are part of Benevity's DNA. You'll see the impact of our massive investment in DEIB daily—from our Black Employee Network making space for us to have difficult conversations to our Pride events and the exceptional diversity on our leadership and tech teams.
We strive to build a strong culture of Belonging so that every Benevity-ite feels included and can thrive as their authentic selves — in a place where everyone has an equitable opportunity to shine!
Here at Benevity, we are committed to creating a culture of belonging and that starts with a fair and accessible hiring process. Any candidates with disabilities who may require accommodations throughout the hiring or assessment process, are encouraged to reach out to accommodations@benevity.com.
If you want to feel seen, heard and celebrated, you belong at Benevity.