Director, Engineering & Analytics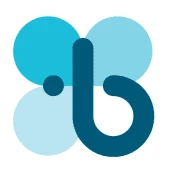 Benevity
Data Science
Remote · Canada
Posted on Thursday, August 3, 2023
Meet Benevity
Benevity's award-winning corporate purpose software empowers companies and their people to take social action on the issues and causes they care about. Through giving, volunteering, grantmaking and positive actions, we help 940+ clients (and counting!) build better cultures and engage their employees and customers to create greater social and business impact. We're also one of the first B-Corps in Canada, meaning we're as committed to purpose as we are to profits.
As Benevity's Director, Engineering & Analytics, you'll be responsible for leading our ongoing data transformation. The Director is responsible for establishing the strategy for data-driven organization and is accountable for the build and operations of capabilities necessary for full lifecycle data management, governance, provisioning, modeling, science and analytics.
What You Will Do
Drive Data-Centric Strategy: Lead as the executive subject matter expert for all data-centric domains. Develop and execute a comprehensive data strategy that aligns with Benevity's business goals and objectives.
Innovate Data Management: Continuously innovate data management and data science practices to build a cutting-edge data organization. Embrace current trends in open source and cloud-native services, particularly leveraging GCP, to ensure future-proof implementations.
Enable Data-Driven Decisions: Collaborate with leaders to establish data services and capabilities that empower data-centric and data-driven decision-making for internal and external customers. Champion data-centric capabilities that advance analytics and product offerings for Benevity's customers.
Foster Culture of Data Excellence: Promote a culture of improvement and innovation, focused on maturing data management and science applications of Benevity products. Foster adoption of data management and science best practices across product and engineering teams.
Provide Technical Leadership: Offer technical leadership and guidance to the data engineering team, encouraging a culture of innovation and continuous improvement. Oversee the security, privacy, and compliance of data systems, adhering to industry standards and regulations.
Optimize Data Performance: Monitor and optimize the performance of data systems, proactively addressing bottlenecks and enhancing efficiency to ensure smooth operations.
Collaborate with Cross-Functional Teams: Collaborate with cross-functional teams to identify and prioritize business intelligence (BI) requirements and transform them into actionable data solutions that meet stakeholders' needs.
Coach and Develop Talent: Mentor and develop technology leaders within the organization, emphasizing people development and growth. Support coaching and mentoring initiatives to nurture a skilled and motivated workforce.
Represent Benevity Externally: Act as a representative for Benevity at external events, with a focus on technology recruiting and brand building. Showcase the organization's technological capabilities and foster positive relationships within the tech community.
Drive a Tech-Focused Culture: Promote and inspire developer activities and a tech-focused culture to maintain Benevity as an exceptional workplace, attracting top talent and fostering innovation.
What You Bring
Bachelor's or Master's degree in Computer Science, Software Engineering, or a related field. A relevant technical certification is a plus.
10+ years of experience leading a data-centric organization within the SaaS domain, driving data-driven decision-making and fostering data excellence.
10+ years of expertise in working with SCRUM, Agile, and iterative methods to efficiently manage data-centric projects and deliverables.
10+ years leading the development, operations, and governance of ground-up data platforms, services, and analytics-based systems, with a demonstrated maturing of capabilities.
5+ years leading and shaping enterprise-level technology strategies with a focus on data management and analytics.
15+ years of hands-on development experience, including database development, data munging, and data modeling skills for operational and analytical systems, along with proficiency in NoSQL and SQL.
Proven track record of leading data-centric software product delivery organizations, handling customer-facing products in operational environments, and showcasing progressive leadership growth across all data aspects.
Experience with data lakes, data warehousing, and processing frameworks like Spark, Flink, Hadoop, Presto, Hudi, Iceberg, dbt, Kafka, ETL, and ELT.
Experience in data-driven software product delivery organizations, which both deliver and run customer-facing products in operations, with demonstrated progressive leadership growth in all aspects of data.
At least two prior experiences building, operating, and maturing data organizations are highly desirable.
Significant experience building and operating cloud-based Big Data, analytic, and decisioning platforms.
Familiarity with supporting organizations with multiple lines of business, encompassing systems and products with both vertical and cross-cutting business aspects.
Extensive knowledge and demonstrated track record working with operations, infrastructure, and cyber organizations and teams, in operating and governing data platforms and interfaces.
A passion for high-growth mature start-up environments, driving continuous improvement and innovation.
Strong written and verbal communication skills, able to communicate with both technical and business audiences
A passion for the Benevity mission.
Change the World Through Technology
If you want to build technology teams who are empowered to share their voices (and visions!) as they co-create innovative products for the world's coolest companies, Benevity is the place for you. You'll be an integral part of a tech transformation at a high-growth company that is changing the way businesses and people do good in the world.
You'll get that competitive salary, flexible health benefits, mental health support, a generous bonus program, stock options, a hybrid office/home work environment and so much more. Plus, Benevity's very own MyGoodness program inspires our people to donate, volunteer and take action for the causes and issues they care about.
If you want to lead tech transformation, you belong at Benevity.
Join a company where DEIB isn't a buzzword
The diverse backgrounds, experiences, skills and passions of our people make it possible for us to keep innovating as the market leader in our space.
Diversity, Equity, Inclusion and Belonging are part of Benevity's DNA. You'll see the impact of our massive investment in DEIB daily—from our Black Employee Network making space for us to have difficult conversations to our Pride events and the exceptional diversity on our leadership and tech teams.
We strive to build a strong culture of Belonging so that every Benevity-ite feels included and can thrive as their authentic selves — in a place where everyone has an equitable opportunity to shine!
Here at Benevity, we are committed to creating a culture of belonging and that starts with a fair and accessible hiring process. Any candidates with disabilities who may require accommodations throughout the hiring or assessment process, are encouraged to reach out to accommodations@benevity.com.
If you want to feel seen, heard and celebrated, you belong at Benevity.