Senior Solutions Engineer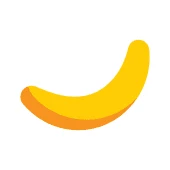 Bananatag
Sales & Business Development
New York, NY, USA
Posted on Wednesday, October 4, 2023
About Staffbase
At Staffbase we believe that Communication moves people, and people move companies. Our mission is to empower leaders and communicators to drive transformation through internal comms solutions, strategies, and insights. Our most recent Series E funding led by General Atlantic, officially launched us to 🦄 UNICORN 🦄 status!
We're headquartered in Chemnitz, Germany, with offices in many locations throughout the world, including New York, London, Berlin and Dresden. Our international team counts more than 800 employees from 45+ nationalities and we have a growing base of 2500+ customers that want to transform their employee experience. We are rapidly scaling, post-Series E ($115 million funding), have strong-growing revenue, and our customers love us.
Staffbase is currently seeking a Senior Solutions Engineer based in New York to join our dynamic and highly skilled Technical Sales Team. In this role, you will collaborate cross-functionally with our Enterprise Account Executives, Information Security experts, Customer Success team, and Product teams. This position demands a strong technical foundation in cloud and hybrid infrastructure settings, as well as a passion for creative problem-solving.
What you'll be doing
Technical Discovery: Engage with potential customers to identify challenges, using insightful questions and a genuine curiosity to clearly convey the value proposition that Staffbase offers to their organization.
Collaboration: Work closely with Account Executives to align on the deal cycle and create effective strategies.
Technical Evaluations: Conduct technical assessments of the Staffbase platform and advise on various integration methods to ensure compatibility.
Strategic Partner: Establish yourself as a strategic partner to our Account Executives and a trusted advisor to prospective customers.
Liaison: Serve as a bridge between sales and product teams to stay informed about market fit and contribute to the product roadmap based on key metrics.
Product Demonstrations: Craft and lead personalized product demonstrations tailored to the specific audience's needs and preferences.
Innovative Solutions: Develop creative product-based solutions while navigating competitor strengths and positioning Staffbase favorably.
RFIs & RFPs: Take ownership of and respond to the technical aspects of RFIs and RFPs, showcasing how Staffbase aligns with the presented requirements in proposals.
What you need to be successful
Bachelors or Masters Degree in Information Science, Information Systems, Business Engineering, or similar.
3+ years of experience as a Sales Engineer (technical sales) where you've met or exceeded the allocated quota.
Business fluency in English is required.
Strong interest (preferably experienced) in the communications vertical..
Excellent communication skills (verbal, written, presentations) with a finesse for storytelling.
A solid understanding of web development methodologies and hands-on experience with API-based integrations. Proficiency in CSS, HTML, and JavaScript is a plus.
You enjoy communicating and working with customers directly with a passion for sales.
You possess the ability to grasp technical concepts swiftly and effectively convey them to both technical and non-technical individuals.
In compliance with local law, we are disclosing the compensation, or a range thereof, for roles that will be performed in New York City. Actual salaries will vary and may be above or below the range based on various factors including but not limited to location, experience, and performance. The range listed is just one component of Staffbase's total compensation package for employees. Pay Range: $125,000 - $150,000 base salary per year. Other rewards may include commissions and program-specific awards. In addition, Staffbase provides a variety of benefits to employees, including health insurance coverage, equity, paid parental leave, an employee growth budget, life and disability insurance, a retirement savings plan, wellness days, paid holidays and paid time off (PTO).
We Love Diversity - Equal Employment Opportunity
Our platforms are for everyone, and so is our workplace. We are passionate about equity, inclusion, and diversity at Staffbase. Read more about our policies here.
Our Global Benefits
Employee Stock Option Plan (ESOP)
Staffbase offers you a benefit plan which entitles you to an ownership interest in stock options in the company. We're in business to create value for our shareholders and we want our employees to benefit from that shared success as well.
Ongoing Learning
We thrive on personal and professional growth. Every employee gets EUR 1,000 / USD 1,100 / GBP 900 / CAD 1,400 / RON 5,000 / AUD 1,600 gross per year to spend on personal and professional development.
Feel Good Fridays
Summertime means extended vacation time at Staffbase! During August we run the 4-days workweek which means that during this month Fridays are off for all employees.
Flexibility
When it comes to your personal life, it's not our place to dictate your schedule. We offer full time and flexible work-from-home options.
Parental Leave
We recognize that one of the most special events in an individual's life is the birth or adoption of a child. We offer paid parental leave options for all employees.
Read more about our benefits here.