Working Student, Legal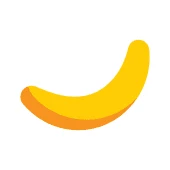 Bananatag
Legal
Germany
Posted on Tuesday, September 12, 2023
About Staffbase
At Staffbase we believe that Communication moves people, and people move companies. Our mission is to empower leaders and communicators to drive transformation through internal comms solutions, strategies, and insights. Our most recent Series E funding led by General Atlantic, officially launched us to 🦄 UNICORN 🦄 status!
We're headquartered in Chemnitz, Germany, with offices in many locations throughout the world, including New York, London, Berlin and Dresden. Our international team counts more than 800 employees from 45+ nationalities and we have a growing base of 2500+ customers that want to transform their employee experience. We are rapidly scaling, post-Series E ($115 million funding), have strong-growing revenue, and our customers love us.
We are currently seeking a highly motivated and talented individual to join our Legal team as a Working Student supporting our Privacy and Commercial legal counsels. This entry-level role is specifically designed for students who are passionate about data protection and commercial contracting and are eager to develop their skills while pursuing their education. As a working student, you will have the opportunity to gain hands-on experience in conducting privacy assessments, updating privacy policies, automating the overall privacy compliance, and supporting our customer-facing teams with customer questions about the Staffbase contracts and data practices.
What you'll be doing
Support with managing and improving our global privacy program
Support with conducting data processing impact assessments (DPIA), transfer impact assessments (TIA's), and data subject requests.

Introduce OneTrust improvements, update existing questionnaires (DPIA, PIA, TIA, LIA), initiate automation initiatives.

Complement and improve Staffbase's data processing register (ROPA) by collaborating with all Staffbase departments re. their processing activities.

Update existing privacy policies and create new policies where required to comply with applicable data protection laws (incl. GDPR, US state laws, Australia privacy laws, Canadian privacy laws).

Conduct vendor audits.

Support with commercial Customer DPA negotiations and improve our internal DPA Playbook.
Support our Commercial Legal team with dealwork and processes
Support the Commercial Legal team with contract management, commercial deal processes, and various other tasks to ensure we properly close the loop on all deals closed by the Sales team.

Create internal and customer-facing know-how (such as whitepapers or articles) to support our Sales and Customer Success teams in getting information across to prospects and customers in the most efficient way and improve existing operations and processes to manage legal know-how.

Support administrative and operational tasks in relation to RFPs, RFIs, RFQ and work cross-functionally with various internal stakeholders to manage the relevant know-how and guidance (including using Loopio) .

Support with commercial contract reviews and creations, such as e.g. NDAs, Code of Conducts, Amendment Agreements, etc. .
What you need to be successful
You are a currently enrolled student at a German college (Fachhochschule)/university and are studying law, business law, international law or a comparable subject with a law focus (for at least two semesters).

You already have experience in independently researching and evaluating and understanding complex legal issues.

You have a basic understanding of the GDPR and are interested in learning about other data protection laws around the world, such as US state laws, Canadian privacy laws, and Australian privacy laws.

You are interested in Tech and SaaS as well as its legal implications.

You have very good written and verbal communication skills in English and German and enjoy working in an international team.

You are pragmatic and have strong analytical skills, technical understanding and work responsibly, independently and carefully.

You are ready to start immediately and are available for 16-20 hours a week.
We Love Diversity - Equal Employment Opportunity
Our platforms are for everyone, and so is our workplace. We are passionate about equity, inclusion, and diversity at Staffbase. Read more about our policies here.
Our Global Benefits
Employee Stock Option Plan (ESOP)
Staffbase offers you a benefit plan which entitles you to an ownership interest in stock options in the company. We're in business to create value for our shareholders and we want our employees to benefit from that shared success as well.
Ongoing Learning
We thrive on personal and professional growth. Every employee gets EUR 1,000 / USD 1,100 / GBP 900 / CAD 1,400 / RON 5,000 / AUD 1,600 gross per year to spend on personal and professional development.
Feel Good Fridays
Summertime means extended vacation time at Staffbase! During August we run the 4-days workweek which means that during this month Fridays are off for all employees.
Flexibility
When it comes to your personal life, it's not our place to dictate your schedule. We offer full time and flexible work-from-home options.
Parental Leave
We recognize that one of the most special events in an individual's life is the birth or adoption of a child. We offer paid parental leave options for all employees.
Read more about our benefits here.