Senior Product Researcher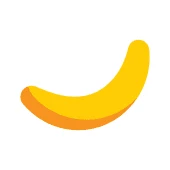 Bananatag
Product
Germany
Posted on Thursday, August 24, 2023
About Staffbase
At Staffbase we believe that Communication moves people, and people move companies. Our mission is to empower leaders and communicators to drive transformation through internal comms solutions, strategies, and insights. Our most recent Series E funding led by General Atlantic, officially launched us to 🦄 UNICORN 🦄 status!
We're headquartered in Chemnitz, Germany, with offices in many locations throughout the world, including New York, London, Berlin and Dresden. Our international team counts more than 800 employees from 45+ nationalities and we have a growing base of 2500+ customers that want to transform their employee experience. We are rapidly scaling, post-Series E ($115 million funding), have strong-growing revenue, and our customers love us.
As a Senior UX Researcher, you will be the compass guiding our product decisions. Your insights will not only shape our products but also define the way businesses communicate with their employees. If you have a passion for understanding user behavior, translating it into actionable insights, and an entrepreneurial mindset, we want to hear from you!
This role will be reporting to our Sr. Director of Product Design.
What you'll be doing
Create a Research Roadmap: Develop and maintain a research roadmap for an assigned product unit, aligning with the product's strategic goals and user needs.
Lead Research Initiatives: Design and conduct research studies, surveys, and interviews to gather deep insights into user needs and behaviors.
Collaborate with Product Leadership: Work closely with the product leadership team to guide and make informed decisions that align with user insights and business objectives.
Enable Design Team Research: Provide tools, guidance, and support to enable the product design team to conduct their own research, fostering a culture of continuous learning and improvement.
Collaborate for Excellence: Work in unison with the UX research team to ensure excellence in the craft, maintaining high standards and innovative methodologies.
Champion the User: Advocate for user-centered design principles and foster a culture of empathy and innovation.
Mentor and Grow: Provide guidance and support to associate researchers, fostering a collaborative and growth-oriented environment.
What you need to be successful
Experience: 5+ years of experience in UX research, preferably in the B2B SaaS industry.
Autonomy and Ownership: Ability to autonomously organize yourself, taking full ownership of and responsibility for your work, ensuring alignment with project goals.
Mixed Methods Expertise: Proven ability to plan, conduct, and analyze mixed methods research that effectively combines quantitative and qualitative approaches.
Strategic Research Experience: Experience conducting a variety of strategic research studies, including generative and explanatory research, to inform product development.
Analytical Thinking: Strong analytical and problem-solving skills, with the ability to distill complex data into actionable insights that drive decision-making.
Entrepreneurial Mindset: Possess an entrepreneurial spirit with an appetite for impact, ensuring that every study is actionable and impactful, contributing to the overall success of the product.
Communication Excellence: An excellent communicator, capable of speaking with technical or non-technical people alike, both verbally and in written English, ensuring clear and effective collaboration.
Skills: Proficient in modern research tools and usability testing, with a passion for user-centric design.
We would love to see an online portfolio or document that demonstrates your past work experience and deliverables
We Love Diversity - Equal Employment Opportunity
Our platforms are for everyone, and so is our workplace. We are passionate about equity, inclusion, and diversity at Staffbase. Read more about our policies here.
Our Global Benefits
Employee Stock Option Plan (ESOP)
Staffbase offers you a benefit plan which entitles you to an ownership interest in stock options in the company. We're in business to create value for our shareholders and we want our employees to benefit from that shared success as well.
Ongoing Learning
We thrive on personal and professional growth. Every employee gets EUR 1,000 / USD 1,100 / GBP 900 / CAD 1,400 / RON 5,000 / AUD 1,600 gross per year to spend on personal and professional development.
Feel Good Fridays
Summertime means extended vacation time at Staffbase! During August we run the 4-days workweek which means that during this month Fridays are off for all employees.
Flexibility
When it comes to your personal life, it's not our place to dictate your schedule. We offer full time and flexible work-from-home options.
Parental Leave
We recognize that one of the most special events in an individual's life is the birth or adoption of a child. We offer paid parental leave options for all employees.
Read more about our benefits here.