Senior Workday Systems Specialist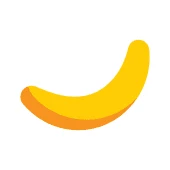 Bananatag
Germany
Posted on Wednesday, May 17, 2023
About Staffbase
At Staffbase we believe that Communication moves people, and people move companies. Our mission is to empower leaders and communicators to drive transformation through internal comms solutions, strategies, and insights. Our most recent Series E funding led by General Atlantic, officially launched us to 🦄 UNICORN 🦄 status!
We're headquartered in Chemnitz, Germany, with offices in many locations throughout the world, including New York, London, Berlin and Dresden. Our international team counts more than 800 employees from 45+ nationalities and we have a growing base of 2500+ customers that want to transform their employee experience. We are rapidly scaling, post-Series E ($115 million funding), have strong-growing revenue, and our customers love us.
As our company continues to experience rapid growth, this role will support the maturity of our company systems and processes across Order-to-Cash (OTC), Record-to-Report (RTR) and Procure-to-Pay (PTP).
In this role, you will be responsible for putting in place operational efficiency and effectiveness by continuously improving our finance systems and processes. You will possess a proven track record in designing, transforming, and managing finance systems on a global scale from a technical perspective. You will collaborate with the Finance, IT, and business teams to standardize, automate, and adopt best practices. Your expertise in ERP and other systems will be instrumental in maturing our financial operations.
In addition to technical expertise, you are an excellent communicator and collaborator, capable of working closely with internal stakeholders to build strong relationships and deliver results.
This is a permanent, full-time position reporting directly to our Senior Manager of Finance Systems and Process.
What you'll be doing
Collaborate with key stakeholders to understand business processes and requirements, and configure the ERP system accordingly. Customize modules and functionalities to optimize system performance and user experience

Implement and manage data integrations between the ERP system and other applications, such as CRM, HRIS, and inventory management systems, to ensure smooth data flow and real-time updates

Map and transform data from various sources, ensuring compatibility and accuracy within the ERP system

Develop and maintain APIs to enable seamless communication between the ERP system and external applications, vendors, or partners

Conduct thorough testing of ERP configurations and integrations to identify and resolve any issues or discrepancies

Provide timely support to end-users and cross-functional teams in diagnosing and resolving configuration or integration-related problems

Maintain detailed documentation of ERP configurations, integration workflows, and API specifications to facilitate knowledge sharing and future reference

Ensure data security and compliance with relevant regulations during the integration process and regularly assess potential risks

Stay informed about new releases, and ensure integrations remain intact

Proactively identify areas for system enhancement and optimization, proposing and implementing innovative solutions to streamline process
What you need to be successful
7+ years of experience in implementing or optimising Financial Systems and Processes, minimum 4 years of them with Workday FIN

Experience within a multi-national company, ideally within the software industry

Proven track record of setting up and enhancing ERP systems technically (Workday Finance, MS Dynamics, NetSuite, SAP)

Strong understanding of end-to-end finance processes (OTC, RTR, and PTP) and accounting principles (Finance qualifications a plus)

Strong understanding of and ability to implement data architectures and cloud system linkages (e.g., ERP interfaces with CRM)

Excellent project management, critical thinking, and problem-solving skills

Ability to thrive in a fast-paced, adaptable environment while staying organized and detail-oriented

Entrepreneurial mindset and a proactive, can-do attitude

Outstanding communication skills in English, both oral and written

Demonstrated ability to manage ambiguity, changing priorities, and multiple deadlines
We Love Diversity - Equal Employment Opportunity
Our platforms are for everyone, and so is our workplace. We are passionate about equity, inclusion, and diversity at Staffbase. Read more about our policies here.
Our Global Benefits
Employee Stock Option Plan (ESOP)
Staffbase offers you a benefit plan which entitles you to an ownership interest in stock options in the company. We're in business to create value for our shareholders and we want our employees to benefit from that shared success as well.
Ongoing Learning
We thrive on personal and professional growth. Every employee gets EUR 1,000 / USD 1,100 / GBP 900 / CAD 1,400 / RON 5,000 / AUD 1,600 gross per year to spend on personal and professional development.
Feel Good Fridays
Summertime means extended vacation time at Staffbase! During August we run the 4-days workweek which means that during this month Fridays are off for all employees.
Flexibility
When it comes to your personal life, it's not our place to dictate your schedule. We offer full time and flexible work-from-home options.
Parental Leave
We recognize that one of the most special events in an individual's life is the birth or adoption of a child. We offer paid parental leave options for all employees.
Read more about our benefits here.