Customer Success Specialist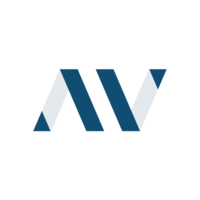 Avaros
Customer Service, Sales & Business Development
Remote · Canada
Posted on Tuesday, May 16, 2023
The cost of sequencing a human genome in 2001 was $100 million. Now, it costs just $1,000, a rate of improvement faster than Moore's law (source: www.genome.gov/about-genomics/fact-sheets/Sequencing-Human-Genome-cost).
In order to keep up with these incredible medical innovations, it is of utmost importance to have an EMR that doctors and providers can rely on to deliver information accurately and intuitively.
At Avaros, we strive to provide doctors with the tools and organization they need within an EMR to be more successful in their practice and enable them to focus on taking care of their patients.
Who we're looking for?
A Customer Success Associate who can help our Customers get the most out of their Avaros EMR app experience.
You'll love working with us if
You are technically inclined and have fun explaining cool new ideas and technologies to people who could benefit from them;
You're a great listener, and don't interrupt folks or jump to conclusions. You always dive deeper to get to the source of the problem;
You love brainstorming ways to improve existing features and workflows.
You'd fit in with a diverse team of driven people that are all a little weird in their own way. Some might even call you weird because of your love for ex-cult member biographies or your passion for all things Game of Thrones.
You communicate clearly in short, precise sentences;
What you'll be doing
Helping new Users onboard onto Avaros (help them integrate with external services, run training sessions, and answer any questions they might have after they go-live);
Respond to User requests by getting as much detail as possible and either resolve the issue directly or pass it on to our DevOps team for resolution;
Organize and run user interviews to learn what providers want in an EMR and guide development;
Write articles, and make short video walk-throughs of our EMR modules;
Run basic SQL queries and extract useful information from system logs in the Linux command line that will help you respond to User questions. (If you don't have these skills, we'd be happy to teach you)
Your Skills
Natural Communicator
Problem-solving is one of your top 3 favourite things
Technically Inclined (familiarity with SQL and the Linux command line a major asset)
Some knowledge in medical or extended health care workflows an asset
You like getting stuff done in the most efficient way possible - then thinking about how you could do it even more efficiently next time
Our Hiring Process
After reviewing your resume, if we think you're a good fit, you'll be invited to complete a short take-home writing sample (30-60 min), followed by a 30-minute call with a senior member of our team. You'll then be invited to a final video call with other members of our team.