Manager, Customer Success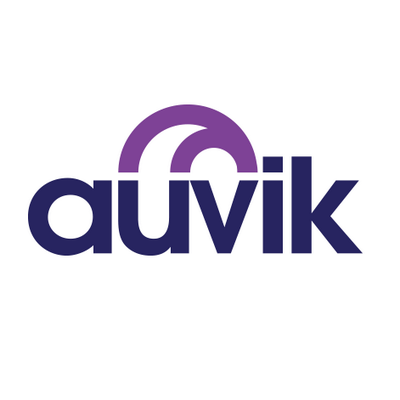 Auvik Networks
Customer Service, Sales & Business Development
Canada · Remote
Posted on Wednesday, April 19, 2023
Why should you consider joining Auvik?
You want to work at a company that is building impactful, relevant technology.

Auvik's network management software helps IT teams by automating time-consuming tasks, streamlining operations, and mitigating risk. It's more important than ever to be able to remotely monitor and manage network infrastructure, and with Auvik, IT professionals have that essential visibility and control.
You want to work with a leadership team who are transparent and trustworthy.

Our senior leaders have a vision for Auvik. They are experienced, knowledgeable, approachable, and consistently working hard to drive success, both for the company and the team of people who make it happen.
You want to work with a product customers love.

People rave about what we've built—our latest NPS was 57 (phenomenal!). Our customers are smart, aspirational, and highly technical. It pays to get the details right.
You want regular opportunities for learning and growth.

With ongoing feedback from leadership, you'll find that Auvik encourages you to be your very best. Our onboarding process is thorough and informative because we want to make sure you're prepared to have a great work experience. We also have programs designed to help you take the next steps you want for your career.
You want the flexibility to manage your work, your way.

We're a fully distributed team and we're prepared to continue to support working from home (or the space you choose!). We trust you to get the job done where you feel most comfortable and effective.
What's this role about?
Rule #1 of the Auvik Way: Wow our customers!
As a Manager of one of Auvik's customer success teams, you'll spend your time leading and mentoring a team of customer success managers as they guide customers to realize maximum value from our product. You'll use your experience in Customer Success to optimize the customer journey after the sales cycle and be accountable for driving product adoption, retention and growth in the customer base. You'll also act as a customer champion across the company, sharing feedback and stories about how Auvik helps our customers achieve their desired outcomes.
What will I be doing?
Leading
Meet or exceed net retention targets on a monthly basis.

Continually assess team KPIs and activity to ensure that processes are being followed and accounts are being managed effectively.

Conduct highly effective team meetings to support and ensure the team is achieving their input and output targets.

Provide ongoing guidance and coaching to the team on day to day activities

Ensure the customer success team is up to date on all new marketing initiatives, product roadmap updates, and organizational changes.

Jump in and assist team members with customer escalations and concerns including feature requests, retention calls, growth planning, and ticket escalations.

Think critically about existing processes and iterate wherever there is room for improvement to help drive net retention.

Update the CSM handbook as needed.

Work closely with the CX leadership team (as well as cross functionally with Sales, Finance, and Product teams) to share learnings, best practices, trends, and feedback

Work cross-functionally, as required, to ensure your team has the tools and resources to be successful.

Ensure CRM data is accurate across the Customer Success team.

Live the Auvik Way each day.
Coaching & training
Coach individual CSMs to develop their talent and achieve both the business goals and their career goals.

Refine current CSM coaching plan to keep current with industry trends and best practices.

Recognize and acknowledge the skills of key team members, reward accomplishments, and use their strengths to the benefit of the team.

Provide feedback and encouragement to team members, including communicating team goals and identifying areas for new training or skill checks.

Monitor and report on team performance metrics.

Develop onboarding materials and deliver onboarding training to all new hires.
Team building
Build trust and camaraderie between team members.

Participate in recruiting events, career fairs, and interviews as needed.
What are we looking for?
Previous experience leading a team of Customer Success Managers

Strong communication skills, including excellent spoken and written English (other languages are an asset).

Experience in customer success or account management/sales for a technical product.

Someone who's focused on results.

Experience in the SaaS, computer networking, or IT industry.

Experience with CRM software (Salesforce preferred).

Passionate about technology and learning more about Auvik.

Demonstrated ability to lead and coach others.
About Auvik
Auvik makes network management easier. Our software provides the visibility and automation IT professionals need to focus on the work that delivers the greatest value to their organization. Today, Auvik helps IT teams manage more than four million devices on over 50,000 networks worldwide.
Auvik is one of the fastest growing North American technology companies, and is winner of the Deloitte Technology Fast 50, Deloitte Fast 500, and was recognized as the #1 ranked Canadian company in the FT Americas' Fastest Growing Companies list.
We're focused on building a diverse and inclusive workforce. If you're excited about this role, but do not meet 100% of the qualifications listed above, we encourage you to apply. We are happy to make any accommodations you may need throughout the interview process as well. Don't have a working webcam? We will help you find a space you can conduct your interview from Have kids or pets in the background? Don't worry about it. Just let us know what you need when we reach out to schedule and we will make it work!
Auvik is an Equal Opportunity Employer and considers applicants for employment without regard to race, colour, religion, sex, orientation, national origin, age, disability, genetics or any other basis forbidden under federal, provincial, or local law.