In-House Counsel (Maternity Coverage)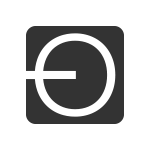 Attabotics
Legal
Calgary, AB, Canada
Posted on Wednesday, May 24, 2023
About You
You want to work for a fast-paced company that thinks big and dreams huge. You are driven, view work as more than just a job, and are never satisfied with a project left half-done. You have a strong sense of personal ownership and responsibility for completion of objectives on time. You want to figure out why things tick which makes you tick but very little ticks you off. You want to think outside of the box and continually challenge your own limits, as well as those around you. You have a mad scientist mentality where you want to be part of the robots building robots revolution.
About Attabotics
Attabotics is the world's first 3D robotics supply chain system for modern commerce. Inspired by the framework of ant colonies, Attabotics replaces the rows and aisles of traditional fulfillment centers with a patented storage structure and robotics shuttles that utilize both horizontal and vertical space, reducing a company's warehouse needs by 85%. By empowering retailers to place fulfillment centers near high-density urban areas, Attabotics helps create jobs and decrease carbon emissions by closing the last-mile delivery gap. Attabotics is a TIME Magazine Most Innovative Company special mention, CNBC Disruptor, and one of Fast Company's world's 50 most innovative companies. Attabotics is based in Calgary, Alberta, Canada, with fulfillment centers across the United States and Canada.
Who You Are
JD or LL.B. with 5+ years of post bar-call experience
Experience in technology or corporate / commercial matters, ideally in-house roles
Experience with commercial agreements in the technology and manufacturing space
Experience with shareholder agreements and corporate governance matters
Experience with private company structures (e.g., preferred shares, convertible debentures) and corporate finance
Ability and desire to work in a fast-paced environment with changing demands
Strong interpersonal skills and ability to thrive in a team environment
Working knowledge to be able to review and advise with respect to international agreements particularly in the USA and work with external counsel as needed
What We Need
Manage contractual requirements, including reviewing third party agreements, comments on company template agreements and responding to internal inquiries regarding the same.
Draft, advise and negotiate commercial agreements, including term sheets, statements of work, collaboration agreements, licensing agreements, non-disclosure agreements and other transactional agreement
Manage corporate legal requirements of company group, including corporate resolutions, compliance with shareholder agreements, and annual maintenance.
Manage transactional and financing legal matters including fundraising processes.
As the Corporate Secretary provide leadership in effective governance, compliance and reporting obligations, coordinating efforts, and complementing the work of the Board and senior Management.
Attend and act as secretary to the Board and Committees and assist in organizing, planning preparing agendas, taking minute, creating board resolutions, and facilitating of the Board and Committee meetings.
Oversee investor relations as required.
Support legal requirements for Attabotics' growing IP portfolio.
Coordinate and oversee the relationships with external counsel.
Assist with governance and compliance matters as required.
Manage ongoing termination/ wrongful dismissal claims and other legal action as either plaintiff and defendant.
Assist with preparation and maintenance of data room.
If this description describes you perfectly and the work environment you know you can thrive in, send us your resume as well as describe to us what you're passionate about and we may just reach out to you.
Attabotics is committed to employing the best people to do the best job possible within our environment. We hire based on merit and are strongly committed to cultivating diversity as a source of excellence. Attabotics firmly believes that a vast array of perspectives produces and promotes innovation and business success. Our corporate diversity encompasses differences in ethnicity, gender identity or expression, language, age, sexual orientation, religion, socio-economic status, physical and mental ability and education.
Attabotics promotes a corporate safety culture where employees' health, safety & well being is number one and with the ultimate goal of establishing a zero incident work environment.
Attabotics is aware of false advertisement of our postings, which may include compensation information. These are fraudulent sites and should not be trusted. For a current listing of all our postings, and the only legitimate location to apply, please visit.