Embedded Software Developer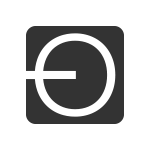 Attabotics
Software Engineering
Calgary, AB, Canada
Posted on Friday, April 28, 2023
About You
You want to work for a fast-paced company that thinks big and dreams huge. You are driven, view work as more than just a job, and are never satisfied with a project left half-done. You have a strong sense of personal ownership and responsibility for completion of objectives on time. You want to figure out why things tick which makes you tick but very little ticks you off. You want to think outside of the box and continually challenge your own limits, as well as those around you. You have a mad scientist mentality where you want to be part of the robots building robots revolution.
About Attabotics
Attabotics is the world's first 3D robotics supply chain system for modern commerce. Inspired by the framework of ant colonies, Attabotics replaces the rows and aisles of traditional fulfillment centers with a patented storage structure and robotics shuttles that utilize both horizontal and vertical space, reducing a company's warehouse needs by 85%. By empowering retailers to place fulfillment centers near high-density urban areas, Attabotics helps create jobs and decrease carbon emissions by closing the last-mile delivery gap. Attabotics is a TIME Magazine Most Innovative Company special mention, CNBC Disruptor, and one of Fast Company's world's 50 most innovative companies. Attabotics is based in Calgary, Alberta, Canada, with fulfillment centers across the United States and Canada.
The Role
We have an opening for an enthusiastic Embedded Software Developer located in Calgary with a passion for crafting reliable and sustainable software. In this role you will be responsible for solving challenging problems covering the full software development life cycle of our robotic shuttles, from developing new designs to improving the reliability of our existing product. This is an opportunity to work in a fast-paced multi-disciplinary environment, as part of a highly motivated mechatronics team.
Who You Are
Develop, maintain and extend the capabilities and reliability of our robot
Develop robust, maintainable firmware for ARM Cortex micro-controllers and Embedded Linux systems
Contribute to the product throughout all levels of the software development life cycle
Program and debug down to the device level (IP, I2C, SPI, CAN bus, RS232)
Verify the efficacy of code changes through the creation and execution of rigorous test cases and regression test schemes
Working with Test Engineering, Software Development and the broader Mechatronics Teams to de-risk software and product changes ahead of production release.
Connect actuators, logic and sensors into a functioning mechatronic system
Produce clear documentation that assists others
Contribute to new product definition and requirements
Who You Are
5+ years of embedded software development experience in a professional environment
Possess excellent knowledge and experience with C and C++ (C++ 14 or higher preferred) for embedded applications. Experience in C# and .NET is a bonus
Highly skilled in developing safe and reliable control firmware including stepper and servo motor control, multi-axis motion control, and power electronics.
Experienced with developing embedded software for both multi-threaded and multi-processor, real-time systems
Familiar with embedded build systems and continuous integration and deployment using tools like CMake and GCC
Experience with test-driven development, software-in-the-loop testing, and hardware-in-the-loop testing
Good cross functional knowledge of electronics, software, and mechanical systems
Strong interpersonal skills with the demonstrated ability to work in collaboration with embedded team members and cross functional groups
Ability to work from schematics or interface specifications
Experienced with Agile software development, management tools and DevOps processes
Strong ability to be self-driven to hit deadlines and manage complexity
If this description describes you perfectly and the work environment you know you can thrive in, send us your resume as well as describe to us what you're passionate about and we may just reach out to you.
Attabotics is committed to employing the best people to do the best job possible within our environment. We hire based on merit and are strongly committed to cultivating diversity as a source of excellence. Attabotics firmly believes that a vast array of perspectives produces and promotes innovation and business success. Our corporate diversity encompasses differences in ethnicity, gender identity or expression, language, age, sexual orientation, religion, socio-economic status, physical and mental ability and education.
Attabotics promotes a corporate safety culture where employees' health, safety & well being is number one and with the ultimate goal of establishing a zero incident work environment.
Attabotics is aware of false advertisement of our postings, which may include compensation information. These are fraudulent sites and should not be trusted. For a current listing of all our postings, and the only legitimate location to apply, please visit.