Analyst/ Associate, Solutions Engineering (Sales) - Toronto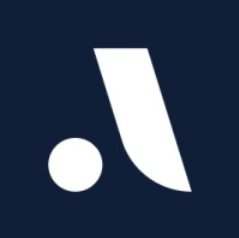 Aquanow
IT, Sales & Business Development
Toronto, ON, Canada
Posted on Thursday, June 29, 2023
Analyst/ Associate, Solutions Engineering (Sales) – Toronto
Aquanow is looking for a Solutions Engineer to join our sales team. This role will report to the VP, Sales Engineering and will work along with her to be the main point of contact for our clients' technical teams. This is an opportunity to become the product expert of our digital assets platform, provide demos, and guide our clients through their technical integrations. This is a client facing role.
We are operating a world-class digital asset trading and settlement infrastructure that is powering fintech businesses and financial institutions around the world. Our technology can support nearly any use case including principal trading, brokerage, payments, and treasury. We provide globally competitive pricing for the most popular cryptocurrencies and rapid settlements. Our engineering and business operations team move extremely fast which allows us to capitalize on opportunities as they are identified. This position is open to candidates interested in joining our team in Toronto, Canada.
If this opportunity sparks any ideas, we encourage you to reach out.
What you will be doing
Become a product expert to demonstrate the platform to potential clients

Maintain a technical knowledge base for the sales team
Develop a thorough understanding of our clients' role in the financial ecosystem, their products and services, and competitive landscape
Respond to the technical questions and assist with client technical questionnaires working with our product, engineering, and compliance teams
Monitor client technical implementations and liaise with our development team to ensure client questions are answered
Work collaboratively and build strong relationships with our internal stakeholders to uncover potential use cases for new features / functions we offer our users
Progress all business opportunities through the sales cycle diligently and professionally, using our internal workflow and CRM tool
When appropriate, represent Aquanow at events and conferences
Work with other industry technical partners
What you will need to succeed
Bachelor's degree in technical field preferred (e.g., Engineering, Computer Science)
2+ years of project or product experience in the financial services, technology, or payments industries (B2B).
Ability to effectively communicate with client leaders of all levels.
Ability to work independently, keeping deliverables and deadlines top of mind.
Organizational skills, good attention to detail, and creative thinking aptitude.
Excellent written, communication, and visual presentation skills.
High degree of professionalism and ethical standards.
Keen interests in expanding the applications of digital assets on a broad scale.
Experience with CRM tools
Fluent in English. Nice to have: other languages including Spanish and Turkish.