Senior Engagement Manager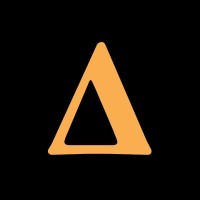 Alida
Vancouver, BC, Canada · Toronto, ON, Canada
Posted on Friday, May 12, 2023
About Alida
Alida believes in a world where customers are respected as the ultimate source of truth. Because knowing the whole truth about your customers—even the parts that are hard to hear—can help companies make better decisions that drive long-term customer loyalty and growth.
That's why Alida created its Total Experience Management Platform; a comprehensive CX solution powered by a highly-engaged, verified, always-on community of your most engaged customers that fuels sustainable business impact.
With Alida, innovative companies like HBOMax, Adobe, Lululemon and LinkedIn can anticipate their customers' ever-evolving needs to make better decisions, build long-term relationships, and grow businesses that stand the test of time.
Over 176 million people globally have used Alida's Total Experience platform to inform over 60,000 customer experiences initiatives.
Join us on our mission to put truth into action at www.alida.com and @alidaTXM.
We are growing and are looking for an experienced Engagement Manager with a proven track record in driving customer engagement to join our team! As the Engagement Manager, you will serve as the main point of contact and will be responsible for managing multiple clients and projects simultaneously, while ensuring the successful delivery of all services related needs. You will ensure that our key customers are making the most value of our services by positioning, preparing, managing the delivery and follow-up of our services related engagements. You will have a strategic and cross-functional position and will partner closely with Customer Success, Sales, Support, Professional Services & Managed Services. You will ensure client needs are satisfied by constructing partnerships between the services team, clients, vendors, and subcontractor organizations, and managing the implementation of these partnerships to ensure positive customer satisfaction.
Role Responsibilities:
Serve as the primary customer interface across all client professional and managed services
Manage day-to-day execution of project implementations
Create and manage project plans; monitor and review project progress and timelines; adjust schedules and plans as needed; and identify and resolve risk to ensure project success
Ensure projects meet SLA requirements while also ensuring that project gates and governance are properly adhered to during the execution of each project
Track utilization of project resources and manage this against the resource allocation and contract
Drive resolution of delivery challenges, address resource contentions, scoping issues and manage client expectations
Assist with the planning, tracking, documentation and status updates across all services
Exercise solid project leadership skills combined with strong business acumen
Facilitate requirements gathering and assist with the creation of project deliverables
Partner with Customer Success and Sales teams in identifying growth opportunities within services
Consult with clients to understand and analyze services scope, requirements, time, cost and benefits. Responsible for estimating, scoping and developing the statement of work documents as necessary
Responsible for tracking and reporting on service level performance
Ability and/ or experience to make improvements to current service-related processes
Preferred Technical and Professional Expertise:
Experience managing cross functional processes as well as supporting multi region stakeholders
Proficiency in project management tools like Monday.com and customer relationship management (CRM) software
Strong communication and meeting facilitation skills; ability to handle client facing communications and services-related escalations
Strong client management and leadership skills
The Good Stuff:
+ Amazing growth and learning opportunities with a fast-growing Canadian SaaS company that is a world leader in its industry
+ Best-in-class company paid benefits for you and your family - offering medical, dental, vision, and more.
+ Unlimited Vacation: Yep, it's true. Take vacation when you want it, how you want it. Designed to better fit your evolving needs.
+ Summer Fridays: Fridays are a day off during July and August. To help provide better balance in the summer months focusing on employee wellness.
+ Recognized as a Great Place to Work® 2021-2022
+ Recognized in 2022 as one of the Best places to Work®
+ Recognized as a Top Employer by British Columbia's Top Employers 2022
We can't wait to meet you!
We understand that applying for a new position takes effort and want to thank you in advance for taking the time to introduce yourself.
At Alida, we're dedicated to fostering an environment where our employees feel heard, valued and included.
We believe that a diverse team is a core pillar in building better products and services for our global customers and we strongly encourage applications from all people regardless of race, religion, gender, age, disability status or sexual orientation. Even if you don't meet every single one of the stated requirements but you are excited about this opportunity, we'd love to hear from you anyway. Our Talent Acquisition team will review your application for this role, and others we may have open now or in the future.
Follow us at
www.alida.com
and engage with us on LinkedIn, Twitter and Instagram.
Alida has an
accommodation process
in place to provide reasonable accommodation to employees, and to qualified job applicants with a disability during the hiring process. If you require accommodation because of a disability or medical need, please contact accommodations_hiring@alida.com so that arrangements can be made for the appropriate accommodations to be in place.
Alida takes your private information seriously. Review our Candidate Privacy Statement
here
to understand how we use and protect your personal information.