Partenaire commercial des finances (Finance Business Partner)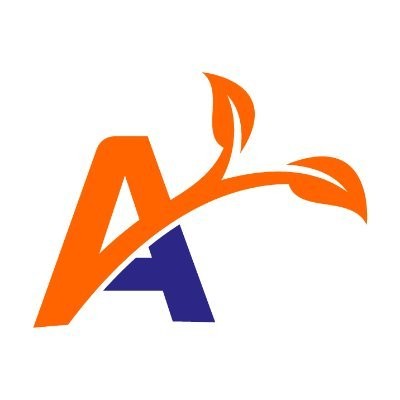 AlayaCare
Accounting & Finance
Quebec City, QC, Canada
Posted on Saturday, April 15, 2023
À propos d'AlayaCare :
AlayaCare révolutionne la prestation des soins à domicile. Notre logiciel de pointe en nuage permet à nos clients du monde entier de gérer leurs employés, leurs horaires, leur facturation, et de permettre une meilleure prestation de soins. Nous sommes une entreprise SaaS en pleine croissance, avec une équipe de plus de 650 membres répartis au Canada, aux États-Unis, en Australie et au Brésil. Notre objectif est de devenir le chef de file mondial des solutions logicielles pour les soins de santé à domicile. Nous sommes fiers de notre culture fondée sur l'ouverture et la transparence, de notre penchant pour les initiatives et de notre engagement en faveur d'un lieu de travail où nous pouvons être nous-mêmes.
À propos du poste :
Relevant du gestionnaire de la planification et de l'analyse financière, le partenaire commercial des finances est chargé d'assister les différents détenteurs de budget et cadres du point de vue de la planification et de l'établissement de rapports. En outre, ce poste implique de travailler à la réalisation des prévisions mensuelles, trimestrielles et annuelles d'Alayacare, ainsi qu'aux fonctions de fin de période et d'analyse commerciale. Le partenaire commercial des finances apportera également son soutien au processus de budgétisation des projets émergents et existants et créera des rapports financiers à l'intention des principales parties prenantes. Les candidats devront s'intéresser à l'établissement de solides relations internes et externes et collaborer régulièrement avec d'autres membres de l'équipe des finances ou autres, et en particulier avec divers cadres.
Une journée type :
Agir en tant que personne-ressource pour les différents responsables de budget et les cadres.
Aider les hauts dirigeants à respecter le budget, en examinant les finances de leur service, en créant des outils et des rapports pour les aider à mieux gérer leurs services, et en effectuant d'autres tâches ad hoc.
Améliorer les modèles budgétaires opérationnels des services.
Améliorer l'efficacité de la production de rapports dans la plateforme Workday Adaptive Planning.
Aider à préparer et à améliorer les rapports et les présentations au conseil d'administration ainsi qu'aux cadres supérieurs de l'organisation.
Créer des rapports ponctuels pour les parties prenantes de l'entreprise.
Documenting and updating procedures of technical knowledge and recurring work.
Aider à répondre aux demandes d'audit.
Diverses autres tâches liées aux finances.
Préparer et analyser tous les rapports mensuels : y compris l'analyse des revenus et des marges, les dossiers de gestion, les dossiers de communication et les IRC du service/de l'entreprise dans les délais impartis.
Préparation des dossiers de prévisions mensuelles, trimestrielles et annuelles, en collaboration avec la direction générale.
Ce que vous apportez à l'équipe :
Baccalauréat en comptabilité, affaires, commerce ou dans un domaine connexe.
Expérience en matière de budgétisation et de modélisation financière
Solides compétences en matière d'analyse financière et penchant pour la pensée critique
Capacité à appliquer efficacement les connaissances comptables
Capacité à travailler sur des projets multiples, tout en respectant les délais fixés pour les rapports et autres produits livrables
Esprit d'équipe avéré et capacité à collaborer dans un environnement en évolution rapide.
Capacité à respecter les délais et les objectifs
Solides compétences en matière d'organisation et de hiérarchisation des tâches
Excellente connaissance d'Excel
Il est souhaitable que vous ayez (atouts, non requis) :
Expérience préalable de travail avec des cadres supérieurs dans un poste de partenaire commercial ou similaire.
Diplôme supplémentaire ou accréditation (Maîtrise, CPA, analyste financier agréé, etc.)
Expérience préalable avec NetSuite
Expérience préalable avec Workday Adaptive Planning
Expérience professionnelle antérieure dans un rôle pertinent au sein d'une entreprise SaaS
Ce qui fait d'AlayaCare un endroit où il fait bon travailler :
Nos produits ont un impact positif sur la vie d'un nombre incalculable de travailleurs de la santé et de bénéficiaires Actions ordinaires dans une entreprise bien financée et à forte croissance
Travaillez là où vous vous sentez le plus motivé et productif grâce à nos modèles de travail SuperFlex, que ce soit chez vous ou dans l'un de nos magnifiques bureaux
Rémunération compétitive, y compris la participation aux actions ordinaires d'une entreprise en pleine croissance et bien financée
Programme complet d'avantages sociaux collectifs, y compris la télémédecine
Programme de dépenses professionnelles pour les dépenses liées à la santé, au bien-être, au style de vie, à la productivité et plus encore!
Régime complémentaire de congé parental
Politique de congés flexible
Sept (7) vendredis bien-être payés par l'entreprise au cours de l'année
Programme de congé payé pour bénévolat
Occasions d'épanouissement et de développement professionnel
Une culture entrepreneuriale fondée sur la transparence, la collaboration et l'innovation
Nous sommes reconnus par le programme Technologie Fast 50TM de Deloitte en raison de la croissance rapide de nos revenus, de notre esprit d'entreprise et de nos innovations audacieuses.
Si ce poste vous semble idéal, postulez dès aujourd'hui. En plus de vous joindre à une culture formidable et à une entreprise de premier plan sur le marché, vous ferez partie d'une équipe qui a un impact positif sur la communauté des soins post-hospitaliers. Si ce n'est pas le poste qui vous convient, vous connaissez peut-être quelqu'un qui correspond parfaitement à ce profil. N'hésitez pas à partager cette occasion.
Pour en apprendre davantage sur AlayaCare, veuillez consulter notre site Web www.alayacare.com.
De meilleurs résultats, un meilleur sentiment d'appartenance
Les membres de notre équipe sont uniques, tout comme nos produits et les groupes de clients que nous servons. Les employés d'AlayaCare apportent des forces, des perspectives et des expériences différentes dans leurs rôles qu'ils occupent et dans nos solutions qui permettent de dispenser de meilleurs soins. Nous nous engageons à offrir une culture axée sur la personne où tous se sentent à leur place et écoutés.
Prendre connaissance des rétroactions de nos employés est essentiel à notre recherche d'une évolution continue de la diversité, de l'équité, de l'inclusion, de l'appartenance et de l'accessibilité au sein des politiques d'AlayaCare, des offres de rémunération globale, des discussions, des programmes d'apprentissage et de développement, et des partenariats communautaires. Tous les candidats qualifiés seront considérés sur un pied d'égalité.
---
About AlayaCare:
AlayaCare is revolutionizing the way home health care is delivered. Our leading cloud-based software allows our clients around the world to manage their employees, scheduling, billing, and enable better delivery of care. We're a fast-growing SaaS company with a team of 650+ team members across Canada, US, Australia, and Brazil. We aim to be the world leader in home health care software solutions. We pride ourselves on our open and transparent culture, our bias for action, and being committed to a workplace where we can be ourselves.
About the role:
Reporting to the Manager, FP&A, the Finance Business Partner is responsible for supporting various budget owners/executives from a planning and reporting perspective. In addition, the role entails work on the delivery of Alayacare's monthly, quarterly, and annual forecasting, period-end, and business-analysis functions. The Finance Business Partner will also provide support with the budgeting process for new and existing projects and create financial reports for review by key stakeholders. Applicants should be interested in building solid internal and external relationships, and regularly collaborating with other finance/non-finance team members, and especially various executives.
What you'll be responsible for:
Acting as the go-to resource for various budget owners and executives.
Help senior leadership with staying on budget, by reviewing their finances, building tools and reports to help them better manage their departments, and other ad-hoc work.
Improving the departmental operating budget models.
Improving the efficacy of reporting in the Workday Adaptive Planning platform.
Assisting in preparing and improving reports and presentations to the board as well as senior members of the organization.
Building ad-hoc reports for stakeholders within the business.
Documenting and updating procedures of technical knowledge and recurring work.
Assisting with audit requests.
Various other finance related tasks.
Prepare and analyze all monthly reporting output: including revenue and margin analysis, management packs, communications deck and departmental/corporate KPI's within specified timelines.
Preparation of monthly, quarterly, and annual forecasting files, in collaboration with senior management.
What we're looking for:
Bachelor's degree or college diploma in Accounting, Business, Commerce or a related field
Experience with budgeting and financial modelling
Strong financial analysis skills and a penchant for critical thinking
Ability to effectively apply accounting knowledge
Ability to work on multiple projects, while meeting deadlines for reporting and other deliverables
Proven team player with ability to collaborate within a fast-paced environment
Ability to meet deadlines and targets
Strong organization and task prioritization skills
Excellent knowledge of Excel
It would be great if you have (assets, not required):
Previous experience working with senior leadership in a business partner position or similar.
Supplemental degree or accreditation (Master's, CPA, CFA, etc.)
Previous experience with NetSuite
Previous experience with Workday Adaptive Planning
Previous work experience in a relevant role for a SaaS company
Bilingualism in French and English
What Makes AlayaCare a Great Place to Work:
Our products have a positive impact on the lives of countless care workers and care recipients Equity in a well-funded, high-growth company
Flexible hybrid working models with opportunity to enjoy our beautiful offices, team lunches and events, and unlimited healthy snacks
Competitive compensation including equity in a growing, well-funded company
Comprehensive group benefits program, including telemedicine
Employee expense program for health, wellness, lifestyle, productivity expenses and more!
Parental leave top-up plan
Flexible vacation policy
Wellness Fridays throughout the summer months for extra time to unwind
Paid Volunteer Time off Program
Career growth and development opportunities
An entrepreneurial culture of transparency, collaboration, and innovation
We are recognized as Deloitte's Technology Fast 50TM program award for our rapid revenue growth, entrepreneurial spirit and bold innovation
If this sounds like the perfect job for you, apply today. As well as joining a great culture and a market-leading company, you will be part of a team making a positive difference in the post-acute care market. If this isn't the job for you, you may know someone who is a perfect fit. Please feel free to share this opportunity.
If you want to explore AlayaCare further, please visit our website www.alayacare.com.
Better outcomes, better belonging
Our team members are unique—like our products and the customer groups that we service. AlayaCare employees bring different strengths, perspectives, and experiences to their roles and to our products that enable better care. We are committed to offering a people-centric culture where all employees belong and feel heard.
Having a pulse on our employee feedback is important to us as we aim to continuously evolve Diversity, Equity, Inclusion, Belonging, and Accessibility within AlayaCare's policies, total rewards offerings, discussions, learning & development programs, and community partnerships. All qualified applicants will receive equal consideration.
#LI-RB1