Developer - Data & Intelligence | Développeur - Données et renseignements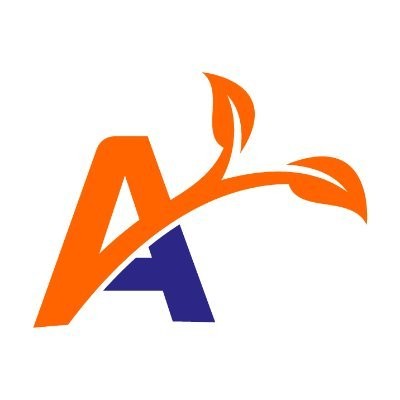 AlayaCare
Software Engineering
Quebec City, QC, Canada
Posted on Tuesday, April 11, 2023
English version below
À propos d'AlayaCare :
AlayaCare révolutionne la prestation des soins à domicile. Notre logiciel de pointe en nuage permet à nos clients du monde entier de gérer leurs employés, leurs horaires, leur facturation, et de permettre une meilleure prestation de soins. Nous sommes une entreprise SaaS en pleine croissance, avec une équipe de plus de 650 membres répartis au Canada, aux États-Unis, en Australie et au Brésil. Notre objectif est de devenir le chef de file mondial des solutions logicielles pour les soins de santé à domicile. Nous sommes fiers de notre culture fondée sur l'ouverture et la transparence, de notre penchant pour les initiatives et de notre engagement en faveur d'un lieu de travail où nous pouvons être nous-mêmes.
À propos du rôle :
En tant que développeur au sein de l'équipe Labs, vous fournirez des informations et des outils extrêmement précieux qui s'appuient sur la science des données pour permettre aux agences de soins à domicile d'améliorer les résultats de leurs patients et la satisfaction de leurs employés. Vous ferez partie d'une équipe composée d'experts en science des données et d'experts en ingénierie des données. L'expérience utilisateur que vous développerez ne donnera pas seulement vie à nos produits alimentés par l'IA, mais permettra un prototypage et une expérimentation rapides. Le candidat idéal pour ce poste a de l'expérience dans la livraison de visualisations de données et d'expériences utilisateur. Expérience dans la livraison de produits alimentés par l'IA ou de produits de visualisation de données, un atout.

À propos du projet :
Notre mission est d'aider les agences de soins à domicile à suivre des pratiques comptables saines tout au long du processus du cycle des revenus - administration, conformité, facturation, traitement des paiements et gestion des comptes débiteurs. Nous relevons des défis uniques, adaptés aux exigences des États/provinces et des payeurs. Notre équipe permet également aux clients qui le souhaitent d'utiliser AlayaCare comme système de gestion des flux de facturation et d'intégrer de manière transparente des logiciels tiers (tels que Quickbooks et Great Plains).

Une journée type :
Concevoir, coder, tester et déboguer des logiciels complexes avec un grand souci de la qualité, en tant que membre à temps plein d'une équipe de développement.
Participer aux revues de code.
Collaborer avec les autres développeurs de l'équipe et leur servir de mentor.
Contrôler ses applications en production, et identifier et corriger de manière proactive les problèmes rencontrés par les clients.
Contribuer à la mise en œuvre de la feuille de route technique pour l'ensemble du produit, en s'assurant du succès des initiatives techniques inter-équipes et assurer l'adoption de nouvelles technologies conformes aux tendances du secteur.
S'entretenir avec les propriétaires de produits pour obtenir les exigences du produit.
Planifier, mettre en œuvre et exécuter des tests automatisés de bout en bout qui permettent de valider des résultats de bonne qualité.
Ce que vous apportez à l'équipe :
Plus de 4 ans d'expérience professionnelle en génie logiciel
Maîtrise de JavaScript et des structures frontales modernes (avec une préférence pour Vue.js)
Expérience dans la fourniture d'API REST
Maîtrise de Python
Expérience dans la construction de pipelines de données ou désir d'apprendre
Expérience dans la livraison de produits alimentés par l'IA ou de produits de visualisation de données, un atout.
Solides compétences en matière de communication, visant un public à la fois technique et non technique.
Ce qui fait d'AlayaCare un endroit où il fait bon travailler :
Nos produits ont un impact positif sur la vie d'un nombre incalculable de travailleurs de la santé et de bénéficiaires Actions ordinaires dans une entreprise bien financée et à forte croissance
Modèles de travail flexibles et magnifiques bureaux
Rémunération compétitive, y compris la participation aux actions ordinaires d'une entreprise en pleine croissance et bien financée
Programme complet d'avantages sociaux collectifs, y compris la télémédecine
Programme de dépenses professionnelles pour les dépenses liées à la santé, au bien-être, au style de vie, à la productivité et plus encore!
Régime complémentaire de congé parental
Politique de congés flexible
Vendredis bien-être pour mieux se reposer
Programme de congé payé pour bénévolat
Occasions d'épanouissement et de développement professionnel
Une culture entrepreneuriale fondée sur la transparence, la collaboration et l'innovation
Nous sommes reconnus par le programme Technologie Fast 50 TM de Deloitte en raison de la croissance rapide de nos revenus, de notre esprit d'entreprise et de nos innovations audacieuses
Si ce poste vous semble idéal, postulez dès aujourd'hui. En plus de vous joindre à une culture formidable et à une entreprise de premier plan sur le marché, vous ferez partie d'une équipe qui a un impact positif sur la communauté des soins post-hospitaliers. Si ce n'est pas le poste qui vous convient, vous connaissez peut-être quelqu'un qui correspond parfaitement à ce profil. N'hésitez pas à partager cette occasion.
Pour en apprendre davantage sur AlayaCare, veuillez consulter notre site Web www.alayacare.com.

De meilleurs résultats, un meilleur sentiment d'appartenance
__________________________________________________________________________________________________________________________________________________________________
About AlayaCare:
AlayaCare is revolutionizing the way home health care is delivered. Our leading cloud-based software allows our clients around the world to manage their employees, scheduling, billing, and enable better delivery of care. We're a fast-growing SaaS company with a team of 650+ team members across Canada, US, Australia, and Brazil. We aim to be the world leader in home health care software solutions. We pride ourselves on our open and transparent culture, our bias for action, and being committed to a workplace where we can be ourselves.
About the Role:
As a developer on the Labs team, you will be delivering extremely valuable insights and tools that leverage data science to enable homecare agencies to improve outcomes of their patients and satisfaction of their employees. You will be on a team with data scientists and data engineers. The user experience you develop will not only bring to life our AI-powered products but allow for fast prototyping and experimentation. The ideal candidate for this role has experience delivering data visualizations and user experiences. Having worked on delivering AI-powered products is an asset.
About the Project:
Our mission is to help homecare agencies follow sound accounting practices through the revenue cycle process -administration, compliance, invoicing, payment processing and accounts receivables management. We solve unique challenges tailored to state/provinces and payor rating requirements. Our team also empowers clients who want to use AlayaCare as their backend for billing workflows and we enable seamless integrations with third party software (like Quickbooks and Great Plains).
A Day in the Life:
Design, code, test, and debug complex software with a high level of quality, sitting as full-time member of a development team.
Participate in code reviews to improve your skills and foster technical innovation in the areas of component re-use, extensibility, maintainability and scalability.
Monitor your applications in production, and proactively identify and fix issues clients are encountering.
Contribute to implementing the product-wide technical roadmap, ensuring the success of technical cross-team initiatives and responsible adoption of new technologies that are aligned with industry trends.
In the future, participate in an on-call rotation (that respects your time) to support your team's software.
Confer with Product Owners to obtain product requirements.
Plan, implement and execute end-to-end automated tests that validate good quality results.
What you bring to the team:
4+ years of professional software engineering experience, and professional exposure to one of PHP, Python, or modern JavaScript and corresponding unit testing frameworks
Some experience with Git, CI/CD tools, Docker
Awareness of contemporary industry trends in technology, performance, and software development tooling & practice
Strong communication skills, targeting both technical and non-technical audiences
What Makes AlayaCare a Great Place to Work:
Our products have a positive impact on the lives of countless care workers and care recipients Equity in a well-funded, high-growth company

Flexible working models and beautiful office spaces
Competitive compensation including equity in a growing, well-funded company

Comprehensive group benefits program, including telemedicine
Employee expense program for health, wellness, lifestyle, productivity expenses and more!

Parental leave top-up plan

Flexible vacation policy

Wellness Fridays for extra time to unwind

Paid Volunteer Time off Program

Career growth and development opportunities

An entrepreneurial culture of transparency, collaboration, and innovation

We are recognized as Deloitte's Technology Fast 50

TM

program award for our rapid revenue growth, entrepreneurial spirit and bold innovation
If this sounds like the perfect job for you, apply today. As well as joining a great culture and a market-leading company, you will be part of a team making a positive difference in the post-acute care market. If this isn't the job for you, you may know someone who is a perfect fit. Please feel free to share this opportunity.
If you want to explore AlayaCare further, please visit our website www.alayacare.com.
Better outcomes, better belonging
Our team members are unique—like our products and the customer groups that we service. AlayaCare employees bring different strengths, perspectives, and experiences to their roles and to our products that enable better care. We are committed to offering a people-centric culture where all employees belong and feel heard.
Having a pulse on our employee feedback is important to us as we aim to continuously evolve Diversity, Equity, Inclusion, Belonging, and Accessibility within AlayaCare's policies, total rewards offerings, discussions, learning & development programs, and community partnerships. All qualified applicants will receive equal consideration.