Staff Developer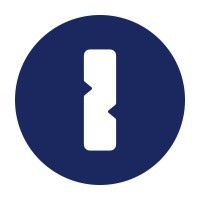 1Password
Software Engineering
United States · Canada · Remote
Posted on Saturday, August 19, 2023
We all have important information we need to manage, and protecting it should be easy. Over 100,000 businesses and millions of people log in to 1Password to unlock smart, simple access to everything they care about. Our vision is to create a safer, simpler digital future for everyone, and our culture values simplicity, honesty and a human-centric approach to solving problems. Come help us unlock peace of mind so everyone can stay safer online.
The Product, Frameworks and Tooling team focuses on building the frameworks, libraries, tools, and platforms on which our feature teams rely. This group is responsible for building scalable, reliable, and performant APIs which increase developer velocity and enable delivering a consistent, secure experience for our users.
The Tooling team within PFT is building experimentation frameworks, localization support, and other services across all our clients - browser extension, mobile, desktop, and web. In this role, you will be responsible for technical strategy and delivery of projects that enable other engineering teams within the company to move faster and produce higher quality code when building delightful experiences for users.
We have back-end services written in Go; web-based clients written in TypeScript; and desktop, mobile, and browser extension client apps built around a common Rust core, all of which you will work with at some point.
This is a remote opportunity within Canada and the US.
What we're looking for:
You have 7+ years of experience building resilient and reliable software. You're able to lead technical discussions and drive decisions.
You're passionate about TypeScript and have significant experience using it in a full-stack environment.
You enjoy Rust, and are familiar with writing idiomatic Rust code.
You have a profound respect for user privacy and information security.
You learn continuously, share knowledge, and mentor engineers across the org by providing code review and feedback to juniors and peers on technical designs, merge requests, and other areas.
Demonstrated capacity to plan large-scale projects and drive them to completion, especially projects where your team is not directly responsible for doing all the work.
Ability to deliver impact immediately and iteratively throughout a project's lifecycle, and measure the impact your team's work is providing.
Experience building frameworks or services that other development teams can leverage.
Excellent written and oral communication skills, with the ability to drive discussions with technical and non-technical audiences and describe the work your team is doing with confidence and a depth of understanding.
What you can expect:
Help set the technical direction for the software and services that help deliver on our company's mission.
Write code and implement tooling with a focus on ease-of-use, reliability, and durability.
Partner with internal cross-functional teams including Product, Design and QA to help prioritize work that balances product requirements, customer value and technical needs.
Share your skills and expertise to help junior developers grow and senior developers expand their knowledge.
Collaborate with peers to write and review design documents and code.
Remain curious and seek opportunities to expand and deepen your technical knowledge and leadership skills.
Bonus points for:
Experience with writing browser extensions.
Experience with Go, which is used in our server-side back-end.
Familiarity with writing async Rust code and the tokio ecosystem.
Even if you don't tick all these boxes, we want to hear from you. We understand that everyone's experiences are unique, and you may bring with you something valuable that we hadn't thought to put on this list.
United States-based roles only: The Annual salary for this role is between $180,000USD and $244,000USD, plus immediate participation in 1Password's benefits program (health, dental, 401k and many others), utilization of our generous paid time off and, where applicable, participation in our incentive programs. All employees are owners of 1Password and receive an equity grant as part of their total package. At 1Password, we approach each individual's compensation with a promise of fair market value and internal equity commensurate with experience and specific skill set.
What we offer:
We believe in working hard, and resting hard. We're always looking for new ways to support our team members, but here's a glance at what we currently offer:
Health and wellbeing
>
👶
Maternity and parental leave top up programs
>
👟
Wellness spending account
> 💖 Company-wide wellness days off scheduled throughout the year
>
🧠
Complimentary Headspace membership
>
🩺
Comprehensive health coverage
Growth and future
>
📈
Employee stock option program for all full time employees
>
💸
Retirement matching program
>
💡
Training budget, 1Password University access, and learning sessions
> 🔑 Free 1Password account (and friends and family discount!)
Flexibility and community
>
🌎
Employee-led DEI&B programs and ERGs
>
🏠
Fully remote environment
>
🏆
Peer-to-peer recognition through Bonusly
You belong here.
1Password is proud to be an equal opportunity employer. We are committed to fostering an inclusive, diverse and equitable workplace that is built on trust, support and respect. We welcome all individuals and do not discriminate on the basis of gender identity and expression, race, ethnicity, disability, sexual orientation, colour, religion, creed, gender, national origin, age, marital status, pregnancy, sex, citizenship, education, languages spoken or veteran status. Be yourself, find your people and share the things you love.
Accommodation is available upon request at any point during our recruitment process. If you require an accommodation, please speak to your talent acquisition partner or email us at nextbit@agilebits.com and we'll work to meet your needs.
Remote work is a part of our DNA. Given that our company was founded remotely in 2005, we can safely say we're experts at building remote culture. That said, remote work at 1Password does mean working from your home country. If you've got questions or concerns about this your Talent Partner would be happy to address them with you.
Successful applicants will be required to complete a background check that may consist of prior employment verification, reference checks, education confirmation, criminal background, publicly available social media, credit history, or other information, as permitted by local law.
Candidate Privacy Notice
When you apply for a position, refer a candidate, or are being considered for a role at AgileBits, Inc. (dba 1Password, 1Password, we, us, or our), your information is stored in Lever, in accordance with Lever's Service Privacy Notice. We use this information to evaluate your candidacy for the posted position. We also store this information, and may use it in relation to future positions to which you apply, or which we believe may be relevant to you given your background.