Director, Enterprise Account Management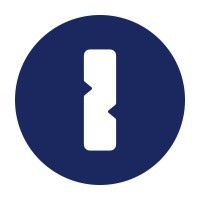 1Password
Sales & Business Development
United States · Canada · Remote
Posted on Friday, June 30, 2023
We all have important information we need to manage, and protecting it should be easy. Over 100,000 businesses and millions of people log in to 1Password to unlock smart, simple access to everything they care about. Our vision is to create a safer, simpler digital future for everyone, and our culture values simplicity, honesty and a human-centric approach to solving problems. Come help us unlock peace of mind so everyone can stay safer online.
Our Enterprise Account Management team is responsible for managing all expansion within our customer base in this segment and generating pipeline by prospecting into key accounts.. As a Director of Enterprise Account Management, you will be responsible for the strategy and the success of this scaling team. You will work cross-functionally with key stakeholders across the business to drive revenue growth predictability within the segment.
This is a remote opportunity within Canada and the US.
What we're looking for:
5+ years of experience leading Enterprise Sales/Account Management teams.
Several years managing teams larger than 25 people with 1st and 2nd line managers.
Someone who has managed a gross revenue quota of $20m+ annually.
A leader with experience overseeing ICs and teams in different regions including EMEA/APAC.
Great familiarity and success negotiating deals above $250k in ACV.
Excellent communication skills over email, chat, phone and video calls - you are someone who has strong business acumen, actively listens, and has the ability to confidently have conversations with executives and key stakeholders in the sales process.
Someone who is very hands-on, leads by example and is focused on the development of their team.
Strong technical aptitudes - understanding of the space we are in and the products we sell are critical to success in this role as our end-users are very technical.
A strong understanding of how to build account plans and track individual performance and output against those plans.
A collaborator - this role represents our biggest customers, their needs, challenges and where we have opportunity. It's on you to articulate that back to the business to find more success.
Excellent organization and time management skills.
Someone who is able to accurately forecast their business unit and anticipate/identify trends and patterns in advance.
Familiarity with the acronyms SCIM, AD, CLI, SSO.
Experience implementing and refining sales methodologies to adapt to the environment we work.
Experience using tools such as Salesforce.com, Looker, Outreach, LinkedIn Sales Navigator as well as other tools.
A solid understanding of business management and operations, including finance/revenue/pipeline principles
An analytical thinker who knows how to turn metrics into decisions and present data in a meaningful and impactful way.
It's a bonus if you have personal or professional experience with 1Password or another password manager. While not required, it'll help you gain confidence quickly in this role.
What you can expect:
By the end of the first month, you'll have a clear understanding of the industry we are in, our ICP and a good understanding of the levers of success within the enterprise space.
You will manage a team of Enterprise Account Managers and people leaders.
You'll live in Salesforce CRM to manage, track and drive all stages of the sales process and behavior, including forecasting and pipeline management.
Immerse yourself in current opportunities that the Enterprise Account Managers are working and support them by increasing their qualitative metrics.
Proactively report on data to understand why we are winning and losing, and cross-functionally, communicate feedback to continually improve.
Develop and implement strategic initiatives which contribute to company OKRs.
United States-based roles only: The Annual salary for this role is between $153,000USD and $207,000USD, plus immediate participation in 1Password's benefits program (health, dental, 401k and many others), utilization of our generous paid time off and, where applicable, participation in our incentive programs. All employees are owners of 1Password and receive an equity grant as part of their total package. At 1Password, we approach each individual's compensation with a promise of fair market value and internal equity commensurate with experience and specific skill set.
What we offer:
We believe in working hard, and resting hard. We're always looking for new ways to support our team members, but here's a glance at what we currently offer:
Health and wellbeing
>
👶
Maternity and parental leave top up programs
>
👟
Wellness spending account
> 💖 Company-wide wellness days off scheduled throughout the year
>
🧠
Complimentary Headspace membership
>
🩺
Comprehensive health coverage
Growth and future
>
📈
Employee stock option program for all full time employees
>
💸
Retirement matching program
>
💡
Training budget, 1Password University access, and learning sessions
> 🔑 Free 1Password account (and friends and family discount!)
Flexibility and community
>
🌎
Employee-led DEI&B programs and ERGs
>
🏠
Fully remote environment
>
🏆
Peer-to-peer recognition through Bonusly
You belong here.
1Password is proud to be an equal opportunity employer. We are committed to fostering an inclusive, diverse and equitable workplace that is built on trust, support and respect. We welcome all individuals and do not discriminate on the basis of gender identity and expression, race, ethnicity, disability, sexual orientation, colour, religion, creed, gender, national origin, age, marital status, pregnancy, sex, citizenship, education, languages spoken or veteran status. Be yourself, find your people and share the things you love.
Accommodation is available upon request at any point during our recruitment process. If you require an accommodation, please speak to your talent acquisition partner or email us at nextbit@agilebits.com and we'll work to meet your needs.
Remote work is a part of our DNA. Given that our company was founded remotely in 2005, we can safely say we're experts at building remote culture. That said, remote work at 1Password does mean working from your home country. If you've got questions or concerns about this your Talent Partner would be happy to address them with you.
Successful applicants will be required to complete a background check that may consist of prior employment verification, reference checks, education confirmation, criminal background, publicly available social media, credit history, or other information, as permitted by local law.
Candidate Privacy Notice
When you apply for a position, refer a candidate, or are being considered for a role at AgileBits, Inc. (dba 1Password, 1Password, we, us, or our), your information is stored in Lever, in accordance with Lever's Service Privacy Notice. We use this information to evaluate your candidacy for the posted position. We also store this information, and may use it in relation to future positions to which you apply, or which we believe may be relevant to you given your background.